Forte is currently giving away free copies of its music notation software, Forte 7 Basic… BE QUICK, this offer expires 4th September.
This is the latest 'Basic' version of the software (7) which is available in 4 editions – Free, Basic, Home, and Premium – the Basic edition would normally cost $24.95us.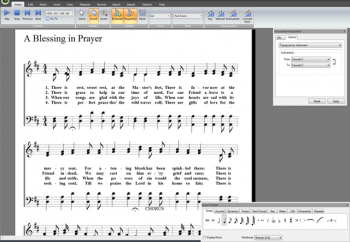 "FORTE Basic: You may not be new to creating music, but is composing with music notation software new to you? Forte BASIC makes it easy for you to explore the world of digital music notation software and compose with confidence! This entry-level edition of the Forte product family is perfect for students and songwriters delving into digital composition. It's also a great product for teachers helping students learn to write musical notations or the musician who wants to chart out the songs you've written by ear or with basic chords."
To get your free copy, visit the special giveaway page here: http://www.fortenotation.com/en/giveaway, fill in a simple form, and then click the PLEASE SEND ME MY FREE COPY! button:

You should soon receive an email containing a verification link, download link, and license code. Simply install and activate.
—