It is finally here – Facebook Reactions

The world wide launch of Facebook Reactions, or as I like to call it "My emotions", has finally arrived and we are happy about it (at least I am). Facebook has finally given us a way to express our feelings on someone's post. As of now you have 5 new ways you can express yourself when reacting to someone's Facebook post. Instead of just giving their post the finger (Thumbs Up) you can choose one of these.

Now you have LOVE, HAHA, WOW, SAD and ANGRY. The way it works is, if you are on your computer you just hover your mouse cursor over the LIKE button and all the choices will appear.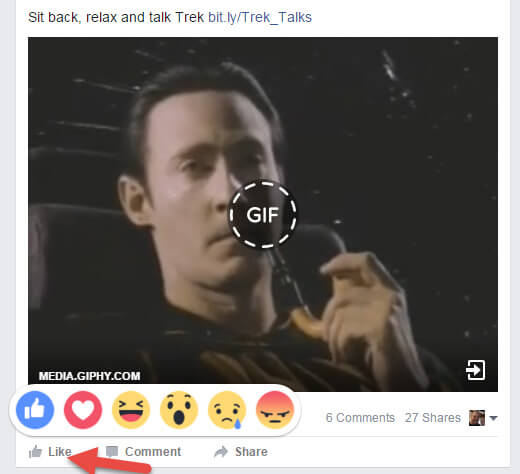 If you are on your smartphone you hold your finger down on the LIKE button and the other options will appear just like on your computer. It is that simple.
This has been in the works for a while. Facebook has been testing this in Spain and Ireland and it has been very popular. It's launching today (Feb 24th) on iOS, Android, and the web. Now choose your emotions wisely and have fun doing it. Love to hear your thoughts on this new feature.
What do you think?