Microsoft NOT Selling off Xbox or Bing
Rumors of the proposed sell off have been doing the rounds but Microsoft CEO Satya Nadella said recently that he doesn't want to sell off either Xbox or Bing.
Mr. Nadella was speaking at the Code Conference a couple of days ago when he was asked whether such plans were being discussed. Despite strong lobbying from some of Microsoft's investors, the new CEO said both divisions would be staying as part of Microsoft:
"I have no intent to do anything different with Xbox than we are doing today". Mr. Nadella went on to add that Bing is a central part of Microsoft's new "Cloud first" strategy.
The search engine is deeply integrated into products as well as consumer facing features such as Cortana and the newly announced Skype Translate feature, both of which are dependent on Bing's data. Then, of course, there's the as yet unveiled 'Windows with Bing' which is set to offer OEMs reduced pricing on Windows licensing. So, I seriously doubt Bing will be going anywhere either.
Steam Machine Release Date Delayed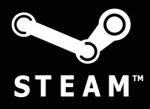 The release date for Valve's much anticipated "Steam Machine" has been delayed until 2015. Originally, the game-oriented PC was expected to arrive sometime during this year but the bad news was recently posted on the Steam Universe group's announcements page… "Obviously we're just as eager as you are to get a Steam Machine in your hands. But our number one priority is making sure that when you do, you'll be getting the best gaming experience possible. Realistically, we're now looking at a release window of 2015, not 2014."
For those not in the know; Steam Machine refers to a line of pre-built gaming computers running SteamOS, an open source Linux-based operating system. Apparently the delay has been caused by design difficulties with the paired Steam controller.
Chrome for Windows: Now Only Supports Extensions from Google Store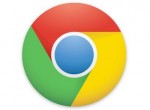 As of yesterday, Chrome users on Windows will only be able to install extensions from Google's own Chrome Web Store. Google argues that this is designed to keep malicious extensions, which are often installed from third-party sites, in check.
Chrome users who have already installed extensions from third-party sites may find the extensions have been disabled and cannot be re-enabled or re-installed. The only way to get them back up and running is by installing them through the Chrome Web Store, and only if the developer has made them available there.
Around 50% of All App Reviews are Fake
A recent study of reviews of apps available on the App Store and Play Store has revealed that around 50% are fake. The study, conducted by Apptentive, a company focused on providing developers with tools for gauging feedback on their apps, revealed that around 55% of all reviews on the App Store are fake, while around 45% on the Play Store are fake.
However, in what must surely rank as the "dubious award of the week", Play Store's fake reviewers were rated the best, most creative, liars.
Apple Devices Hacked & Users Held to Ransom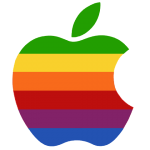 While on the subject of Apple. In an event which appears to be primarily restricted to Australia, cybercriminals are targeting a large number of users of Apple's iCloud connected devices with a sophisticated Ransomware.
Users have taken to Apple's Support forums to complain about the attack, which presents as a message saying the device has been "hacked by Oleg Pliss". The hack appears to compromise the user's Apple ID and take advantage of the Find My iPhone feature to remotely lock down devices.
The Locked Devices are prompting victims to send up to $100us to a Paypal account of the suspected hacker in order to have them unlocked. I urge all iDevice/iCloud users to read through the aforementioned (and linked) forum thread.

Avast Forum Hacked!

On 26th May, Antivirus firm Avast published a blog post announcing that its forum has been breached… "The AVAST forum is currently offline and will remain so for a brief period. It was hacked over this past weekend and user nicknames, user names, email addresses and hashed (one-way encrypted) passwords were compromised," said CEO Vince Steckler.
The good news is that, according to Mr. Steckler, less than 0.2% of the 200 million users were affected and no payment, license, or financial systems or other data was compromised. However, Mr. Steckler does urge all users to change their passwords "immediately".
The CEO goes on to say Avast has no idea how the breach occurred, but that "we do believe that the attack just occurred and we detected it essentially immediately." The company plans to rebuild the forum on a different software platform.
Makes you wonder what chance other online services have when a dedicated security company can't even protect a simple forum.