[message type="info"]Winners have now been drawn – and the winning names are:
roel.william
Black Wolf
ha14
kael
Nevzat Akkaya
hakah
bill ehm
Clifford Truesdell
Eddie Scheer
TorVic
THIS GIVEAWAY HAS NOW EXPIRED
Congratulations to all winners and thank you to everyone who entered – the more people support these giveaways the bigger and better they can be.[/message]
***DCT Exclusive***
Ashampoo has just released a brand new version of its outstanding Burning Studio software (on 27th November) and, thanks to Ashampoo's ongoing generosity, we have 10 licenses for Ashampoo Burning Studio 14 to give away to our subscribers… *Competition closes 8th December.
This is the very latest (just released) full version of Ashampoo Burning Studio which would normally sell for $49.99us but you now have a chance to win a free license simply by submitting a reply to this article with a comment… *We would prefer if you commented on the Ashampoo Burning Studio software.
*If your comment does not appear immediately it's because first comments must be moderated, it will appear shortly!
Ashampoo Burning Studio 14 – The software
It's no secret that I am a huge Ashampoo Burning Studio fan, in my humble opinion it is the very best burning software available. Not only does Burning Studio 14 satisfy absolutely every conceivable burning requirement, it still manages to provide it all in such an intuitive and easy to use package.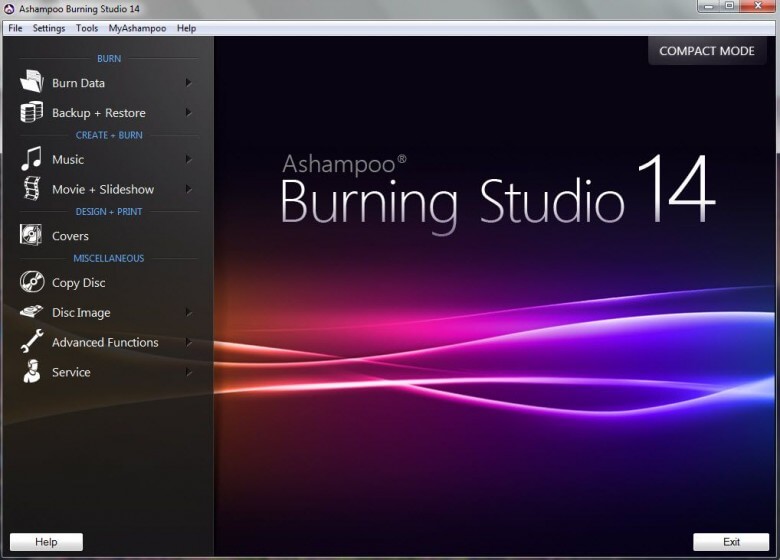 All components are clearly defined down the left hand side of the main interface with hover-over popout menus providing a breakdown of options for each component: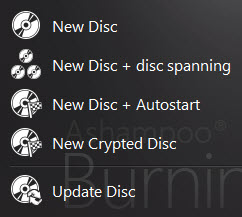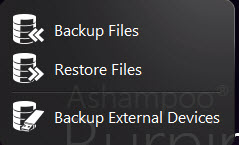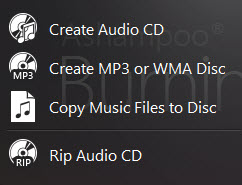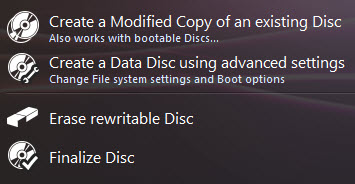 Ashampoo Burning Studio 14 introduces several exciting new features, including:
Protect sensitive data against prying eyes with disc encryption – Your private data should remain exactly that, private! In Ashampoo Burning Studio 14, we've built in industry-standard disc encryption so your data stays accessible only to you.
Backup mobile devices at the click of a button – With Ashampoo Burning Studio 14, you no longer have to manually copy files such as images from your tablet or smartphone to your PC. Just plug it and click, Ashampoo Burning Studio 14 will do the work. All common devices including Android and Apple smartphones and tablets (iPod, iPhone, iPad) are supported.
Rip audio discs in style – During disc ripping, Ashampoo Burning Studio 14 automatically find the best cover artwork for your tracks so you don't have to.
View more details regarding Ashampoo Burning Studio 14 and its features here: Ashampoo Burning Studio 14 Home Page
Ashampoo Burning Studio 14 provides its users with every burning function they will ever need, all presented in Ashampoo's renowned intuitive fashion. The best just got even better!
Ashampoo Burning Studio 14 – The giveaway
Competition Rules:
To enter: post one reply to this article commenting on the Ashampoo Burning Studio software.

The contest ends on 8th December at 00:01 (EST), any entries made after that time will not be eligible for a prize.

Your comment MUST be made from a VALID email address – disposable email addresses will not be eligible.

Each user is allowed only one entry. In the spirit of fairness abusers of this rule may have all entries removed, be banned from this contest, or banned from future contests.

Shorty after the contest ends the winners will be chosen by random number generator as winners of 1 FREE (1-year) license each.

Winners' names will be posted on the original giveaway page. Please be sure to check back on this page to see if your name is added as a winner!

Winners will be notified by email at the email address they provided when leaving their comment – be sure to use a valid email that you check regularly.

Winners must claim their prize by submitting a contact form which will be available (on this page) once the draw has been completed and winning names published.

Winners must claim their license within 7 days. After the seven (7) day period, unclaimed prizes will be distributed at the sole discretion of DCT.
Ashampoo Burning Studio 14 is one of the 'must have' programs of all time, so get those comments in. Best of luck to all entrants and a big THANK YOU once again to Ashampoo.