Twitter Changes Direct Messaging, Again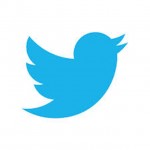 It used to be that in order to someone a direct message (DM) on Twitter, you had to follow each other.  Then, a while back, Twitter did away with that requirement and, basically, you could send a DM to anyone you follow or who follows you.
Now it looks like Twitter is backing off of that option, at least for now, since the option has been removed from some users' account setups.
Amazing Bids for Apple and Other Products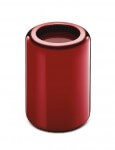 A charity auction was recently held to benefit Product Red, (RED), a brand licensed to numerous partner companies, one of which is Apple.   The concept was founded in 2006 by U2's Bono and Bobby Shriver of ONE/DATA.  Its goal is to raise  awareness and funds to help eliminate HIV/AIDS in Africa. 

Numerous one-of-a-kind products were designed by Apple's Senior Vice President of Design, Sir Jonathan Ive, as well as well-known industrial designer Marc Newsome.    Many bids greatly outpaced expectations on several items.
Among some of the top items were:
A red Mac Pro which was expected to fetch between $40,000 and $60,000 ended up going for $977,000.  This is the same Mac Pro that will be able to get at your local Apple Store (albeit, in black) for $3,000.
The solid gold Apple earbuds went for $461,000.  The expected winning bid was $25,000.
On the non-Apple front, a specially designed Leica M for (RED) camera was expected to go for $750,000 but instead went for $1.8 million.  No 'mere' camera, it took about 1,000 prototypes and 561 models before the final product was created by Ive and Newsome.
$13 million was raised at the auction.  With proceeds being matched by the Bill and Melinda Gates Foundation, the total amount raised is a whopping $26 million.   Well done.
Yahoo Hires Katie Couric
Yahoo CEO Marissa Mayer confirmed that Yahoo has hired Katie Couric as their 'global anchor.'
According to Mayer's Tumblr post, "Starting in early 2014, Katie will lead a growing team of correspondents at Yahoo News who will cover the world's most interesting stories and newsmakers."  Couric will no longer have a role with ABC News but will continue to host her daytime talk show, "Katie", on the network.
Couric will be the "face of Yahoo News" and will shoot features for Yahoo's homepage.
I usually don't pay attention to 'celebrity news' but I found this kind of interesting that Yahoo is attempting to improve its image and quality through the hiring of a well-respected 'old school' personality.
Apple Buys 3D Company
Apple has bought PrimeSense, a 3D-sensor company that helped build Microsoft's Kinect, a motion-control system, reportedly for $360 million.
Israel-based PrimeSense specializes in sensors that enable users to interact with mobile devices by waving their hands.
PrimeSense has confirmed the purchase but offered no further details.
This acquisition has caused much speculation as to what Apple is up to these days.
 OCZ Company Files for Bankruptcy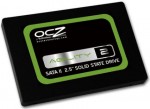 OCZ, the SSD (Solid State Drive) and power supply manufacturer which rocketed to prominence during 2009-2010, has filed for bankruptcy. The company has fallen on hard times following a slew of acquisitions, largely due to issues with its SSD controller firmware and reported accounting "improprieties" which, apparently, date back years. Reading between the lines, one could easily deduce that poor financial management has been the root cause.

It seems Toshiba is stepping in to acquire the asset side of the company but the bankruptcy places existing warranties in serious doubt. It's possible that OCZ and Toshiba may work out a deal to honor warranties for existing customers, but highly unlikely.