As with other parts of Firefox, the 'NewTab' or start page of Firefox can be tweaked to suit your preferences.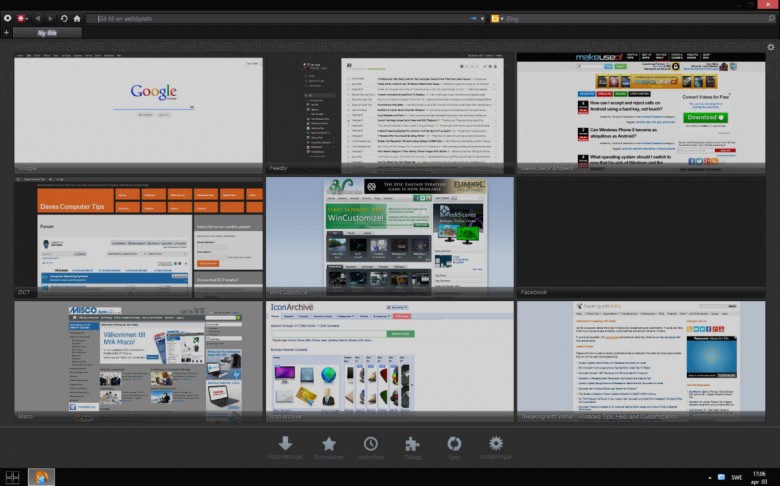 I didn't like the idea of nine 'shortcuts' as my home page in the beginning, so by mooching about in the Configuration page quickly found out how easy it was to set it to my preferred homepage.
If you want to set the start page to your preferred site then type about:config in the address bar and press Enter. A warning will pop up just click on 'Yes, I will be careful'.
In the search bar at the top, type browser.startup.homepage.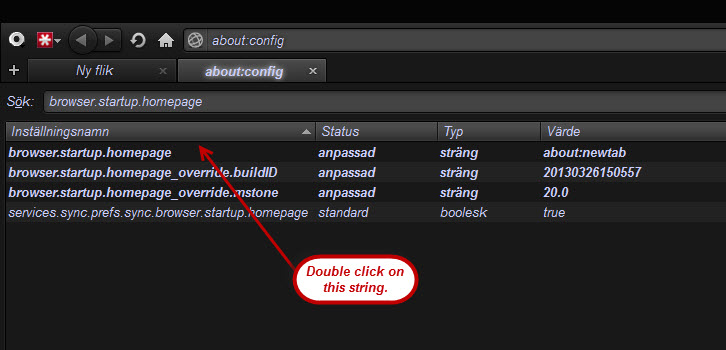 Double click on this string and enter the URL of the site you want to set as your homepage.
Click OK and restart your browser, you should find it now opens at your favorite site.
Now, if you like the homepage shortcuts and have pinned a few to the start page but have noticed the Names of the shortcuts are not quite right, or you would just like to change them, then this too can be done through the configuration page of Firefox.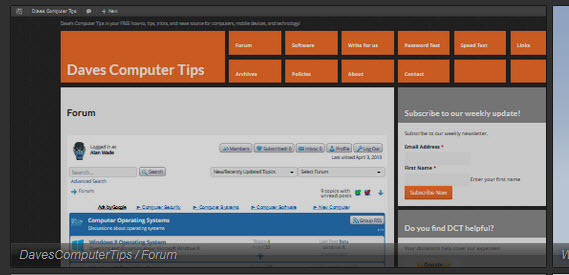 Open it up about:config again as per the above instructions.
Type in the search box browser.newtabpage.pinned and you will see the string with all the shortcuts that are pinned to your Start page.

Double click on the string and the value box will open.
Scroll though the value carefully!
You first see the URL then the shortcut title.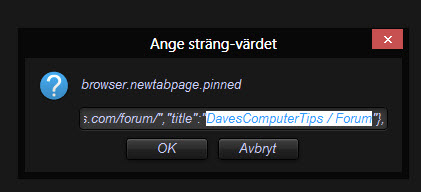 When you see the name of a shortcut that you want to change, highlight the name that is between the quotation marks and change it to your desired name.
Click OK and again restart your browser to see the changes. It important that you don't accidentally mess up the code, just change the name!
Finally, if you want a few more or a few less shortcuts on your start screen then you need to install an add-on called New Tab Tools from the Mozilla Add-ons site.
Once installed switch to your start page and you will see a main tools launcher on your screen.
Click on the Add-on link to open your add-ons page.
Double click on New Tab Tools to open that.
Now you will see a number of options you can customize.
You can change the number of rows and columns on your start page by clicking the arrows beside the actual numbers.
And you can move the Launcher or hide it to suit your preference.
All these options are instantaneous, no need to restart the browser so you can play around with the New Tab Tools add-on page opened and a new tab to check out your changes until you get the page as you want it.
Enjoy your Firefox Start page!