How many countries in the world do not use the metric system? What are the most common surnames in Europe – by country? Which country's population consumes the most alcohol? Or the most coffee? What are the highest paid public sector professions in the US?
The answers to all these questions and many more are presented in a collection of 40 maps, providing a sometimes surprising, often interesting, and overall quite unique perspective of our world.
Here's one which surprised me…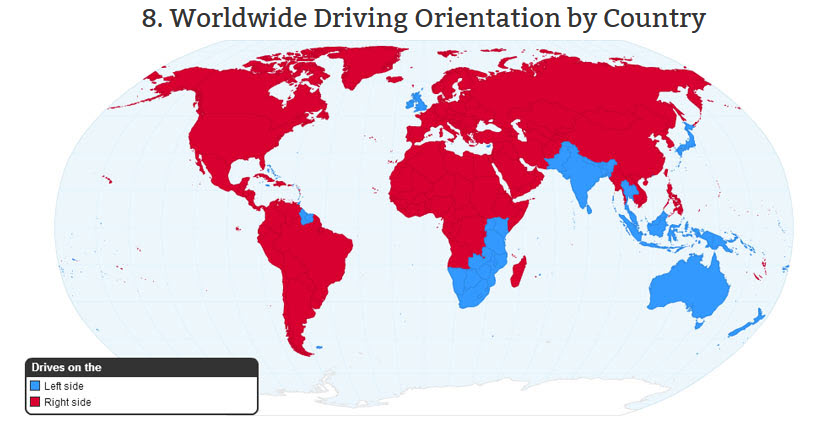 … I thought everybody drove on the left!! 🙂
You can view the full collection of maps here: 40 Maps That Will Help You Make Sense of the World. Definitely worth a look see.