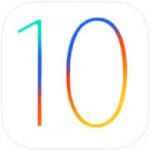 iOS 10 New Stuff
At this year's Worldwide Developers Conference (WWDC), Apple revealed ten new or improved features that are coming to iOS 10.
Improved User Experience
The lock screen in iOS 10 has been redesigned to allow for rich notifications and the ability to quickly interact with apps. You can take action from the notification that will take you into the app while still staying on the lock screen.
The best iOS 10 feature, in my opinion, may be 'raise to wake'. You just raise your device to see notifications on your lock screen. No need to turn to it on to see them. This is a feature that the Apple Watch has and I've grown accustomed to it. To have to turn on my phone to see notifications seems a little archaic to me. But that's just me. Still, I look forward to 'raise to wake.'
Music is no longer embedded into Control Center but, instead, is accessed by swiping left from Control Center. It sports bigger controls and album art.
Your camera and widgets are more easily accessible by swiping right to left for the camera and left to right for widgets.
Siri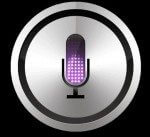 Siri is now open to developers on a limited basis. For iOS 10, the Siri API will only work with six kinds of applications: messaging (such as Whatsapp), payments (such as SquareCash), photo search, ride booking (such as Uber), VoIP Calling (such as Skype) and Workouts.
Quicktype
iOS 10 brings Siri intelligence to the keyboard. Siri will integrate location, contacts, scheduling, calendar availability, recent addresses and lookup when suggesting while you type.  iOS 10 also supports multilingual typing without the need to switch keyboards.
Photos
iOS 10 provides Photos with "advanced computer vision". You can now see how many photos you have per person along with object and scene recognition. iOS 10 now has the ability to cluster photos and relate them. You have them move to music with you picking the theme and length.
Maps
See a whole new design in iOS 10, providing easier access to controls and details on locations in a more proactive manner. Filtering is improved with the ability to filter by type. For instance, if you are looking for a restaurant, you can specify by type – Chinese, Italian, etc.  Maps will be open to developers. As a result, you will be able to make a reservation through OpenTable without leaving the Maps app. You will also be able to book a ride, pay for it, and see when it will arrive, all within the Maps app.
Music
Music, like Maps, has been redesigned, making it more intuitive and familiar. You can see 'Recently Played' as well as lyrics. Also, there is a 'Discovery Mix' that is based on your choice of music. It enables you to discover new artists and songs. Of course, there is better integration with Beats 1 and featured stations. I rarely listen to music on my iOS device so I can't get too excited about this. I usually listen to music on my Amazon Echo.
News
News has become a pretty popular app with over 2,000 publications and over 60 million monthly users. It has been redesigned (do you see a trend here?) to more easily provide top and trending stories as well as sports news. New topics will be created for you based on what you read. Subscriptions will be a new feature in iOS 10 along with breaking news notifications to your Lock Screen.
HomeKit
Homekit's framework moves to a new app, Home, in iOS 10. Integration with Siri allows you to say 'Good Night' and all of your integrated components (shades, door locks, thermostat) will respond accordingly. Saying 'Good Morning' adjusts your components for the new day. Interactive notifications are supported, as are remote access and automation. Geo-fencing allows for your lights to turn on and your garage door to open when you approach your house.
Phone
iOS 10 supports voice-mail transcription. This is an awesome feature for me since I am not always able to listen to voice-mail. 3rd-party apps are now integrated to identify spam. The VoIP API enables you to call a 3rd-party app from Lock Screen.
Messages
Messages is the most frequently used iOS app. With iOS 10 comes several new features. iOS 10 supports rich links for art work and titles along with better integration with the Camera app and photos. Emojis are now three times bigger (personally, I'm not too excited about this) with emoji predictions while you type. You can now highlight emojifiable (apparently this is a word) words and tap on the emoji button to have them emojified (apparently also a word). You are no longer limited to the standard bubble with a variety of bubbles to choose from. Invisible ink allows you to hide a message so the recipient has to swipe the bubble clean to see the message. Handwritten messages are also supported in iOS 10.
As you can see, there is quite a myriad of new and improved features in iOS 10. Here's hoping for a stable, bug-free release that supports all of the new bells and whistles.
Compatible Devices
iOS 10 will be released this fall. It will be compatible with the following devices:
iPhone 5 or later
iPad mini 2 or later
iPad 4th generation
all iPad Air devices
all iPad Pro devices
—