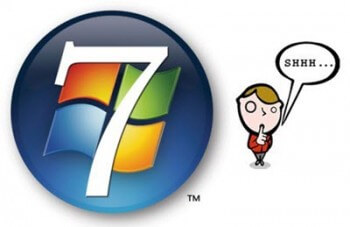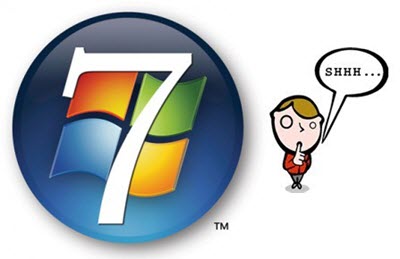 Who doesn't like to go on a treasure hunt and find something cool? I have always loved finding things I never knew were there. A good example is Windows 7, where if you dig and look hard enough you can make some pretty cool discoveries. In this article I want to share a little treasure that I found in Windows 7. Nothing amazing but something you might have never known was there.
So what is this little treasure I'm talking about? Additional backgrounds and themes that have been hiding from you. That's right, those default backgrounds and themes you get with Windows are not the only ones included. When you first set up your computer or install your Windows operating system it will ask you to set the Language, Time and Currency. Based on what you choose it will then install a set of wallpapers and themes. If you choose Australia for example, Windows will install Desktop backgrounds and themes for that country, the backgrounds and themes will reflect that.
But did you know that the other country backgrounds and themes are still there? You can even use them on your computer so you can have more variety. Of course, these are hidden from you and the average person would not normally just stumble on to them. That is why I'm here, to point you in the right direction to find these cool things.
Guess it is time to show you how to find this little treasure.
1. Start by going down to the bottom Left of the screen and click your start button (Windows icon).

2. In the search box type "C:\Windows\Globalization\MCT" then press Enter.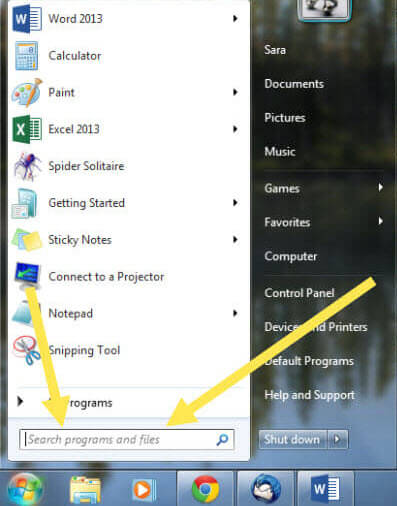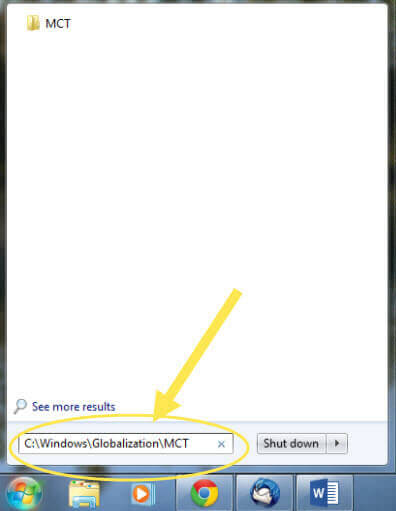 3. Just in case you forget to hit Enter there will be a folder that will appear at the top when you have typed in "C:\Windows\Globalization\MCT" in the search. This folder is labeled "MCT" and you can just click that icon instead.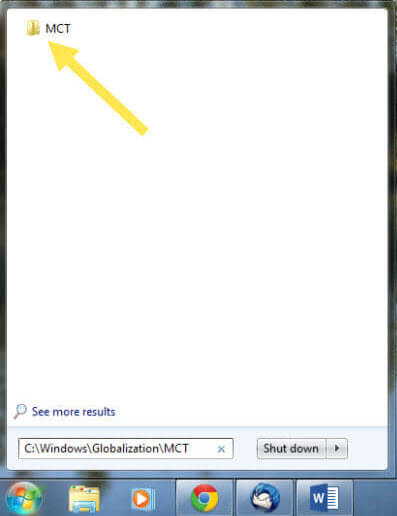 4. Now the Explorer Window will show you a list of folders. Under each folder you will find each country's Wallpapers and Themes.
5. This is the fun part. Go into one of the folders (in this article I picked the MCT-AU which is Australia.)  In here you will find the Wallpaper folder (which is actually under the name of the country) and the Theme folder. Click Wallpapers or Themes to see what's inside. (It's like opening a gift).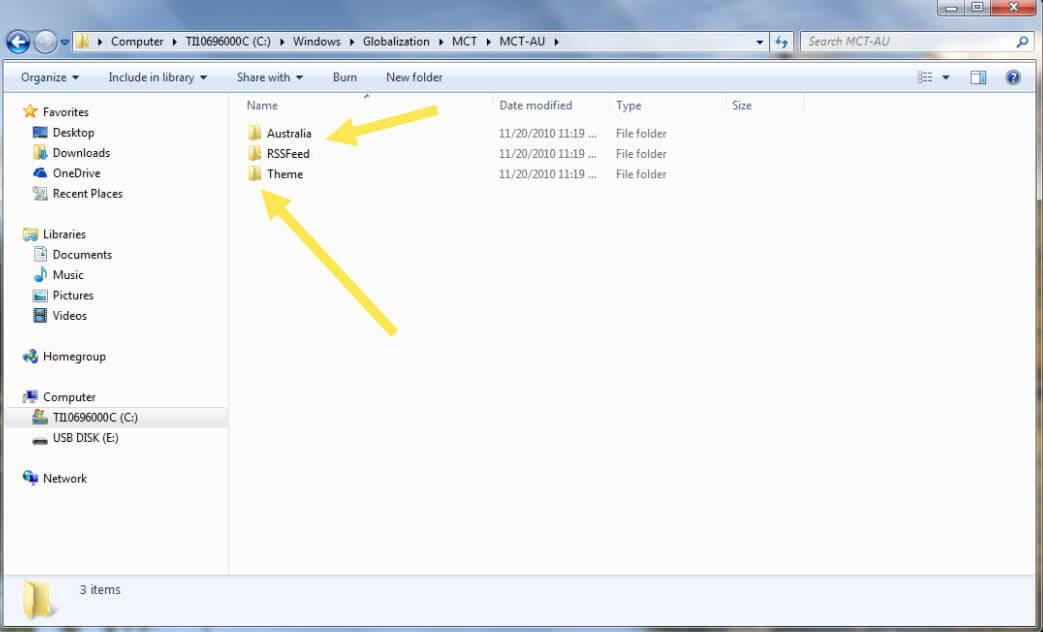 6. I chose to open the Wallpaper folder first. You can now choose the Wallpaper you want. To set the Wallpaper as your background image just right click the picture and select "Set as Wallpaper." This will make the picture you choose your new background image on your desktop.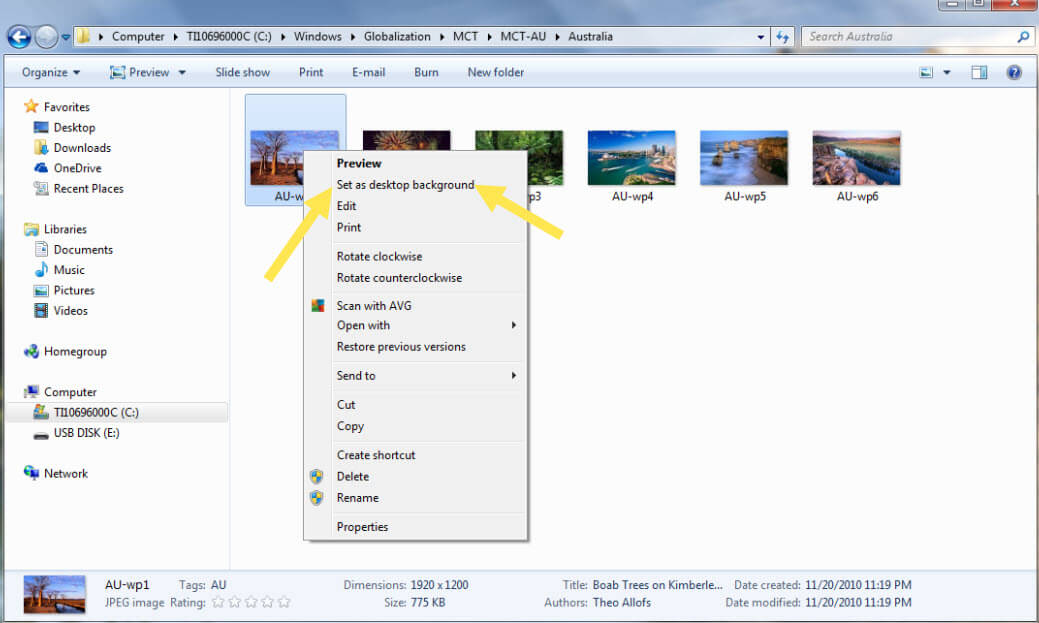 7. Now for the theme folder. For the Theme folder you just need to double click the folder called "Theme" and then on this next screen click on the Theme icon. It is that easy.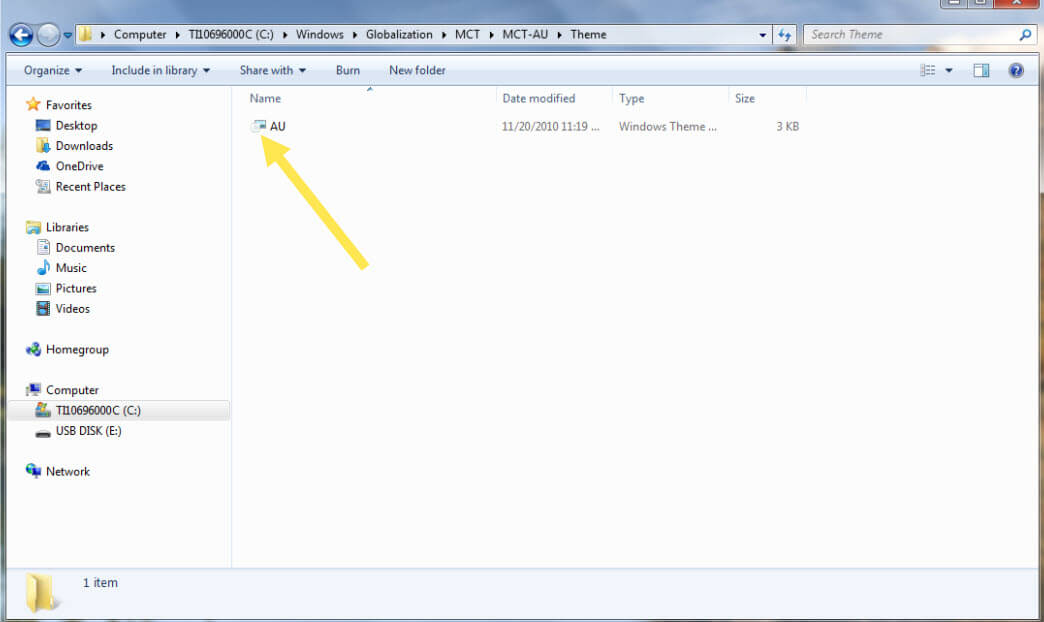 8. Now the theme is added to your computer. Whatever theme you select will then display as a slideshow, rotating all the Wallpapers included for that particular country.
If you just do a little digging you'll be amazed at what treasures you can find.