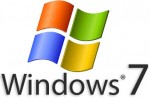 Windows 7 has been one of Microsoft's most successful and popular operating systems to date, and deservedly so, it really is a great operating system.
Initially released to the masses in October 2009, following hot on the heels of Vista's dismal performance, Windows 7 has steadily maintained a healthy market share in the mid 40 percentages. Even today, Windows 7 accounts for more than 50% of Windows total market share.
So, it can be somewhat alarming when users see headlines declaring that scheduled end-of-support dates are just around the corner.
What End of Mainstream Support Means for Windows 7 Users
Mainstream support for Windows 7 is scheduled to end in January 2015, which isn't all that far away. However, there is no need to be alarmed, end of mainstream support merely means that Windows 7 will no longer receive any new features or enhancements after that date, vulnerability patches and security updates will still be delivered via Windows Update as per normal.
Windows 7 is now a mature operating system so enhancements and new features are pretty much at a natural end anyway. Mainstream support is typically a period of 5 years post launch, following this there is a period of 'extended support' which includes all important security related updates and stretches for an additional 5 years. In January, Windows 7 will transition into the extended support state, so your machine will remain safe and secure, at least until January 2020.