Contacts
We all have human contacts stored on our computers. Some of them, we "talk" to all the time and others, not so much. Wouldn't it be nice to be able to open the Start Menu and have your most favorite people sitting right there, a simple mouse-click away? Well, that's what I'll show you in today's Quick Tips article.
People App
The People App that ships with Windows 10 contains all the Contacts that Windows is aware of. Windows populates this App with eMail contacts that it has "seen" you use in the past, for instance, on your Hotmail or Outlook account. You can add, edit and delete these contacts as you see fit.
Pinning Contacts in this App to the Start Menu is dead simple.
Pinning a Contact
Open the People App. If you don't already have this App pinned in the Start Menu, you can just start typing "People" in the Start Menu to bring it up.
Right-click the Contact you want to Pin
Choose Pin to Start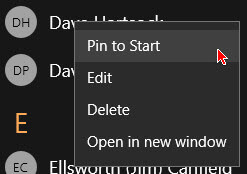 Windows will throw up a Yes/No question because it thinks you couldn't possibly know what you want: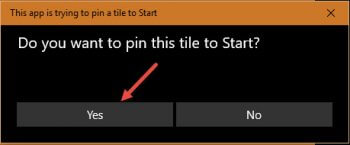 Guess what? If you click Yes, then it will be pinned to your Start Menu.
I chose our very own Dave Hartsock contact as an example: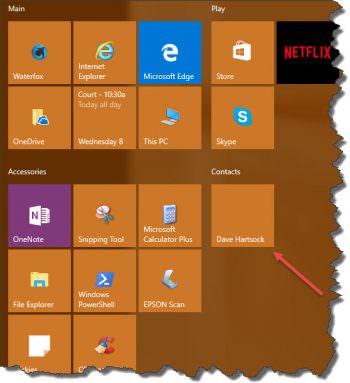 Removing a Contact
Un-pinning a contact from the Start Menu is even easier. Right-click the pinned Contact in the Start Menu and choose Unpin from Start.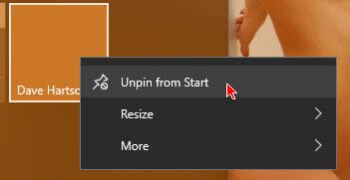 This time, Windows won't pester you with a, "Do you really want to do this?", pop-up. Apparently, it's OK to unpin a contact without confirmation, but pinning one is a much more dangerous operation. Go figure… I'll never understand their reasoning.
This Quick Tip was so quick I almost feel guilty. Almost…
Enjoy!
Richard
—