Watermark Software is currently running a Christmas promotion which includes a giveaway of its flagship product "Photo Watermark Business Edition". This software would normally sell for $49.90 but is available free for everyone right now through to 31st December.
Photo Watermark Business Edition – The Software
Watermark is the most effective way to protect your photos' copyright from unauthorized use. With just a few clicks, Watermark Software will provide indelible protection for your image files.

Customizable Watermarks – Text watermark, image watermark, combinations of both
Amazing Batch Process Speed – Faster Than Ever
Make QR Code as Watermark – A QR code is a square black pattern like a Barcode which contains encoded information and can be scanned to read that information
EXIF – The Invisible Watermark
Create Customized Templates –  For Fast Watermarking
Automatic Upload After Processing – Upload all processed images to your web server automatically via FTP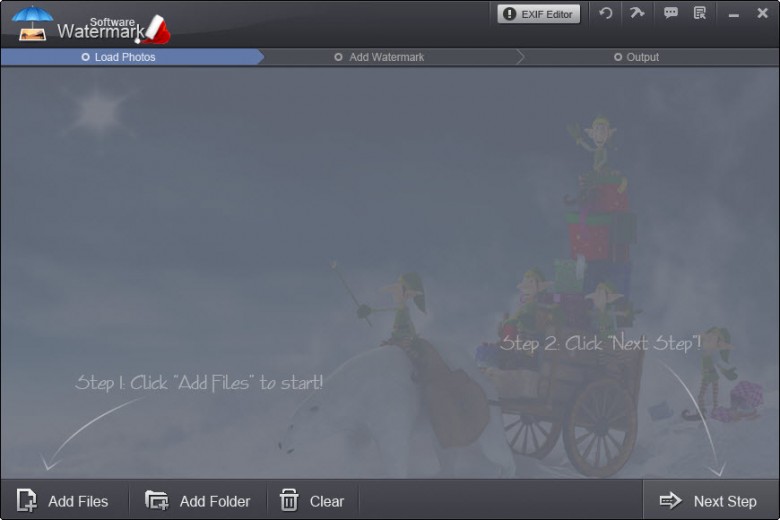 Photo Watermark Business Edition – The Giveaway
This is one of those welcome giveaways with zero requirements. Simply go to the special Christmas promotion page here: http://www.watermark-software.com/christmas-2014.html and click on the Get It Free button.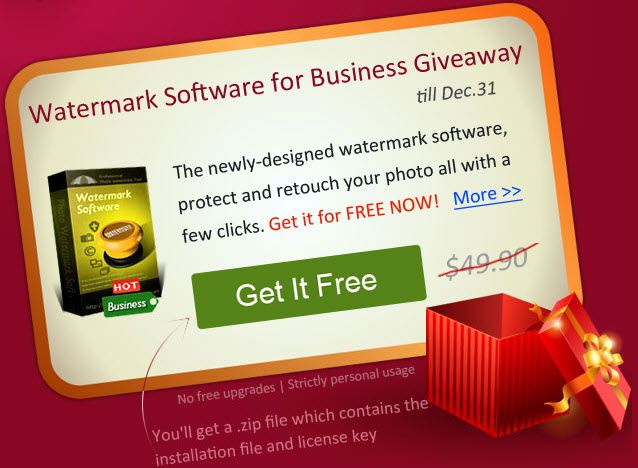 This will initiate an 8.3MB zip download which includes a text file containing your license key. That's all there is to it.
*Photo Watermark Business Edition scans 100% clean through Virus Total and installation is also clean with zero bundling or unwanted extras.
Limitations
The Giveaway Version works exactly the same as Full Version. The only difference is it does not support free upgrades.
NOTE: Photo Watermark Business Edition can be used for commercial purposes as well as private.