Who remembers the Trivial Pursuit game phenomenon during the 80s? Much as I am loathe to admit it, I remember it well. Trivial Pursuit gave birth to the trivia quiz fad that still survives to this day in many pubs around Australia and the U.K. Not sure about the U.S., maybe our American friends can enlighten me.
Everybody loves a good trivia quiz, don't they? If you are a trivia buff, then Trivia Plaza is a site just made for you.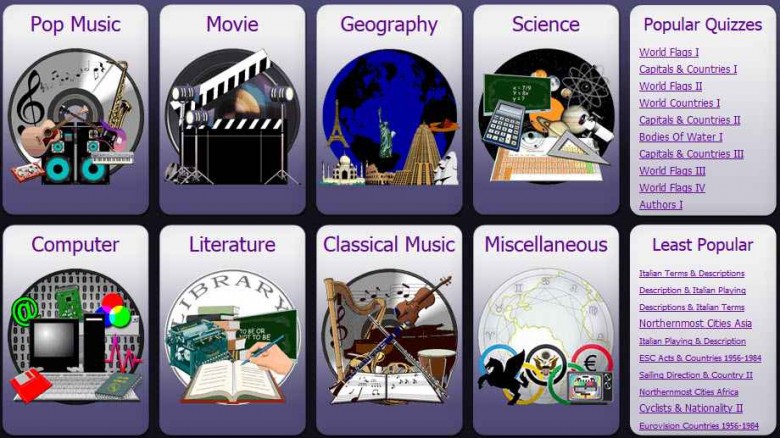 Click on a category and you'll then be able to select a specific quiz from a wide range of sub-categories. For example, clicking on "Movie" will open a selection of trivia quizzes based on decades – from the 1960s through to 2013:

Questions are in in groups of ten and when you've completed each quiz you'll receive your scorecard: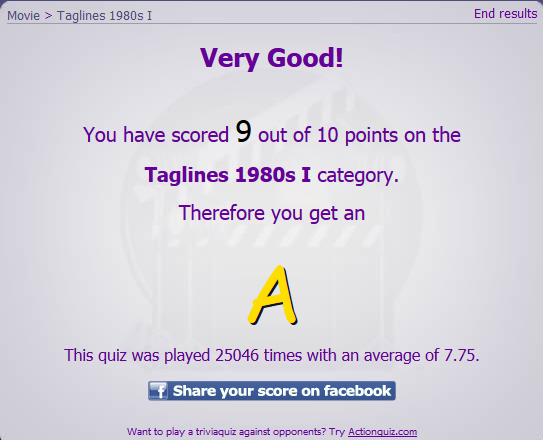 Hmm, 9 out of 10, not bad. I told you I remember the 80's quite well. 🙂
With all the categories and sub-categories there are literally hundreds of different quizzes available to test your trivia knowledge. If you enjoy trivia quizzes, you are certain to enjoy Trivia Plaza.