Bosun X – Quantam jumping at critical velocity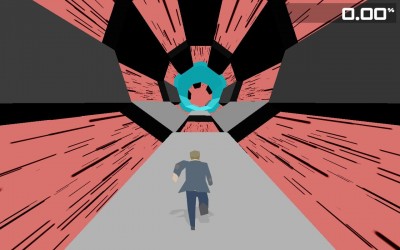 Quantum jump from Planck to Planck as you hit critical velocity in Boson X, a new rotational runner from Mu & Heyo.

Build up speed inside a massive particle accelerator and generate high-energy collisions to discover strange new particles.

Use precise timing and fast reflexes to navigate a subatomic world where floors and ceilings don't exist.

Will you be fast enough to find the elusive Boson X?
[youtube]http://youtu.be/ks1eBeMVf94[/youtube]
Boson X – Details
System requirements: None specified.
Download: For Windows (9.5MB zip), Mac (9.1MB zip), and Linux (10.8MB zip) all available direct from the developer's home page here: http://www.boson-x.com/
Special Note: Also available for iPad, iPhone, and Android but at a cost of $2.99us – (links to apps also available on the Boson X home page)