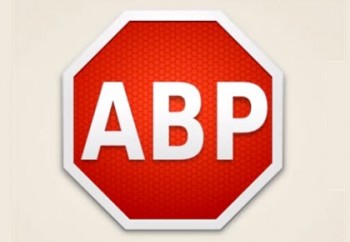 A  recent Financial Times article has confirmed that Microsoft and Amazon, as well as Google, have all been paying to be included in Adblock Plus's default whitelist.
The confirmation of a paid deal between these companies and Eyeo (the maker of Adblock Plus) to circumvent the software's ad blocking just goes to show how these major players see ad blocking as a hit to their bottom lines.
Eyeo asserts that this is all part of its "Acceptable Ads" program which is designed to let less aggressive advertising through the filter and encourage companies to tone down their ads. The program is optional for Adblock Plus users but encouraged. "By doing this you support websites that rely on advertising but choose to do it in a non-intrusive way," Eyeo says.
On the face of it this may sound like yet another perk for the already wealthy and powerful, however, in Eyeo's defense, its Acceptable Ads Agreements page clearly states that whitelisting is free for all small to medium websites and blogs who meet the criteria while larger companies are being charged a substantial fee to help finance managing the program.
Regular DCT readers will be aware that I am a strong advocate for allowing non-intrusive ads on sites we visit and use frequently, especially those smaller sites which rely heavily on advertizing revenue for their very survival. Consequently, I believe this is a responsible policy by Eyeo – on the proviso that the same criteria for what constitutes "non-intrusive" advertizing is being applied equitably across the board.
What do you think?
Footnotes:
*According to one report, Adblock plus has thus far granted whitelisting privileges to over 300 sites out of more than 1500 applicants.
*A user backlash in response to the Financial Times article has prompted a number of tech sites to publish instructions on how to disable Adblock Plus's option to allow some non-intrusive advertizing. It is a simple enough procedure but not something I would personally recommend.