Have you watched "Fleabag"? What about "Watchmen"? Or maybe the "Morning Show"? "Mandalorian"? If you did see all of those already, a congratulations is in order! Just like me, you've managed to wrangle enough friends with various streaming services and hopped onto their accounts. That's because "Fleabag" is on Amazon Prime Video, "Watchmen" is HBO, "Morning Show" is Apple TV+, "Mandalorian" is Disney+. That's a lot of different platforms and that's not even all of them. We, of course, have Netflix, Hulu as well but this year we're getting a few more added– NBC's Peacock and HBO Max. I don't know about you, but I'm exhausted thinking about all of the different platforms, let alone watching them. The companies behind these streaming services seem to not be quite as fatigued. That's why we're in the middle of what some love to call "Streaming Wars". Alright, it's me. I love to call them that. But what's to come of it all, and should you get any of them? Well, let me attempt to help out with this one.
Netflix
The mother of all streaming platforms. Yes, once upon a time the entire business model of Netflix was sending out DVDs in an envelope. And while allegedly you can still get DVDs in the mail from them, their streaming platform is their bread and butter. Netflix has a constantly rotating collection of movies, shows, and documentaries and since 2015 (arguably 2012) has been producing its own original content. Netflix today is half tech company and half entertainment machine. With more original content than all the other platforms combined, it's the clear winner when it comes to stuff to watch. But that may not be the case for long.
The first few original shows were massive hits for Netflix and were proof of concept for the streaming giant. Since then Netflix has a new strategy– quantity over quality. They flood their viewers with thousands of hours of new content but not all of it is good. The theory is that more variety of content will keep and grow subscribers. With many networks developing their own platforms and taking certain shows off of Netflix, the Netflix execs had to create a strategy to outlast. Some of the biggest revenue streams aren't Netflix property, like "Friends" or "The Office". Netflix is at a loss once those get pulled. The future of Netflix isn't clear but for now, they're here and it's the biggest player in the game so you should absolutely have it. Or ask your friends for access to theirs.
Hulu
Like Netflix, these guys didn't start off with streaming. Their main goal was to be your catch-all place for certain shows the day after they air. It was a solution to recording shows in real-time. With Hulu, you could just catch it the next day on your own time. They absolutely still do that and is a good value for that reason. That doesn't mean they didn't follow Netflix's lead and create their own shows. "The Handmaid's Tale" is their top show but they have a decent line up including "Castle Rock " and the reboot of "Veronica Mars". The problem Hulu has is the inverse of Netflix. While they may have better overall quality, they lack the volume of original content. As a standalone service for new shows and movies, Hulu is behind the game, but if you're looking for a pretty solid backlog of TV or next-day episodes of a current Network show, Hulu is a must!
Amazon Prime Video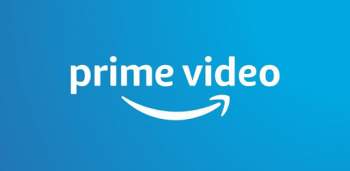 This one seemed to come out of nowhere and arguably created the push for Apple TV+ down the road. Amazon has had a long history of evolving into new markets. From an online book store, they expanded to other products, became a tech giant with voice assistant "Alexa" and now they're a notable player in entertainment. Soon we may be living in a Bezos world, but until then, we can find some decent things on Prime Video. The biggest reason Prime Video works is the fact that it comes included in the already valuable Prime membership. It's the nice cherry on top of an already filling sundae, but don't take that as me complaining.

Amazon does have a sizable catalog of non-original movies and shows available to Prime members and some for purchase or rent. So if you're looking for a movie you haven't see anywhere else, try here. At least you may be able to rent it for a few bucks. When it comes to original content, Prime is a bit of an underrated service. The shows on here only recently started to gain mainstream traction with titles like "Marvelous Mrs. Maisel" and "Fleabag" but they've long had outstanding shows such as "Man in the High Castle" and "The Grand Tour" (the Prime revival of Top Gear). They seem to know how to invest in the right kind of shows, not overdo on quantity, but keep the caliber high. Plus, they have films that get theatrical releases. If you use Amazon fairly regularly, then Prime as a whole is a must, but if you're just looking for the shows, it's not automatically a win. I have a feeling, as with all things Amazon, they may quickly become the top dog in the race.
Apple TV+ and Disney+
These two came on the market around the same time with some mixed reviews. Let's start with the more confusing one– Apple TV+. This platform didn't really make sense and still doesn't exactly justify its own existence. Sure, Apple TV is a place to rent, buy or watch certain subscriptions but the original content wasn't something we were begging for. At $5 a month, it's one of the more affordable ones on the list, but there are still just 15 original shows, a few of which are specifically just for kids. They try to release a new show once a month, but even with their two best shows ("Morning Show" and "For All Mankind"), it seems like a tough price to pay. Luckily, if you buy a new iPhone, iPad or Mac, you get a free year. In that case, see if you like any of the shows but it will be you and I who have watched them. Don't pay for this one at this point. 
Now Disney+. This was touted as being the big Netflix killer when it was announced. I mean, think about it– Marvel, Star Wars, National Geographic, and for goodness sake Disney. It's no surprise Disney is the largest entertainment company in the world. They also own ESPN, FOX and half of Hulu. So you're really getting a lot for your money. Many Verizon users get it free for a year and the cost is only $7 a month after that. If you saw the aforementioned properties thinking you would watch those on the regular, then this is for you. Disney+ did launch with very limited and mixed reviews for original shows but there is one exception– "The Mandalorian". It's unavoidable simply for all those Baby Yoda memes out there. So if you missed out on that, bite the Disney+ bullet for a month and watch it! 
Future Platforms
There are a whole lot more services like Showtime, FX, and CBS All Access that have their own apps and services, not to mention HBO Max and Peacock coming later this year. All in all, we're in for a big influx of content to watch and the problem is we still have the same 24 hours in our day. At the end of the day these tech-entertainment mashups are vying for our eyes and attention but we don't have the resources for them all. Not just to pay for them all, but to give them all the time. So while everyone at work talks about the new "it" show, some of us may just have to give in to watching but others can rest assured they didn't waste time on something that won't be talked about a week later. Either way, streaming wars are here and we'll see who takes the throne. 
—