STS (Shiny Thing Syndrome) ~ desire, be consumed with desire for, crave, have one's heart set on
Readers here at DCT may be aware of this condition, which I've referred to on one or two occasions in my written offerings and it can strike at any time. For me the most recent case arose in August, about a week before I was due to fly to the UK and only twelve months after I'd been given a Samsung Galaxy S8 by my brother as way of a birthday present. You see, the Note 8 was launched at a lavish event in New York in August 2017, about two months after I'd received the S8 and it's likely that the condition began to germinate around then, but I can't be entirely sure due to the fog of excitement that ensued. Anyway, far from coveting my neighbour's wife – God forbid – I struggled in vain to rid my mind of the feature set of the Note 8, presented so skillfully at the launch event. I simply couldn't get the dual 12MP cameras, OIS (optical image stabilisation), S Pen and 6.3″ of luscious QHD+ Super Amoled screen out of my head and as luck would have it, with the Galaxy Note 9 release this year, prices of the Note 8 came tumbling down and I was able to find one on Amazon at around 40% less than the original $950 launch price.
As you would expect, Shiny Thing Syndrome won the day and before I'd realised what was happening, I was ordering the Note 8 and arranging to have it delivered to my daughter's house in the UK where it would be waiting for me a few days after touchdown. As an aside, the phone is available here in Argentina, but at a formidable price and the idea of having anything sourced in the UK delivered here, is not only laughable, but completely out of the question.
Why Upgrade To A Note 8?
I usually upgrade my mobile a little more frequently than my PC, so I suppose it's about every three years. Except for 2017 when I had been using an iPhone 6S for about a year on a trial basis and which I was mighty glad to see the back of. In fact, when my brother gave me the Galaxy S8 last year, I simply tossed the iPhone aside as one would an old shoe or a persistent fly. In this case, the Note 8 is so exceptionally superior than the iPhone 6S and in many ways even the Galaxy S8, not only on paper but in practice, that it was definitely a binary choice. Take a look at the main features that set it apart from the Galaxy S8:

Dual 12MP cameras with Live Focus (single 12MP camera on S8)
Huge 6.3″ QHD+ infinity display (5.8″ on S8)
Exynos 8895 Octacore processor
S Pen and Live Message (no S Pen on S8)
6Gb RAM (4Gb on S8)
Li-Ion 3300 mAh battery (3000 mAh on S8)
For me, the big differences are the dual cameras, the larger screen, the S Pen and the additional RAM. In practice all of these features are outstanding, but the memory increase definitely makes the phone much more responsive and nippy in comparison to the S8. It's also worth pointing out that moving from the S8 to the Note 8 was simplicity itself by using Samsung Smart Switch and connecting the two devices together with the USB cable, which enabled me to transfer all my Apps, options and preferences in a couple of minutes.
The Note 8 Dual Cameras
The dual 12Mp cameras have different focal lenses so you can shoot either wide angle or zoomed in pictures and for me the most remarkable is Live Focus which allows you to shoot pictures in a Bokeh effect. This means blurring the subject background before the shot which can also be adjusted later once the shot has been taken. To illustrate this effect, here are a couple of examples that I took last month:
Since it's not practical to upload full resolution photos to DCT as they would take too long to load for those with slower Internet connections, I've resized these shots from 4032 x 1960 to around 750 x 630. There is quality loss as a result, but the effect can certainly be appreciated.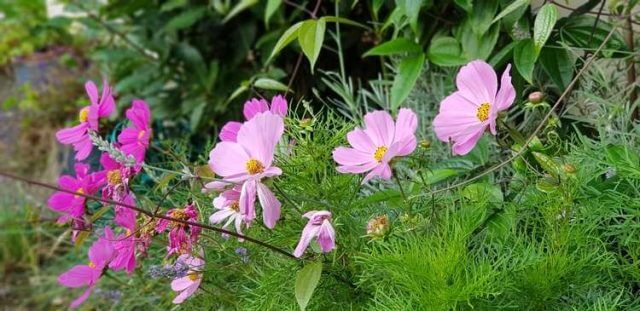 What is extraordinary is that the blur effect can be adjusted after the photo is taken which adds huge flexibility to an already outstanding camera.
This shot is to illustrate the depth of detail in Live Focus, particularly on the brandy glasses: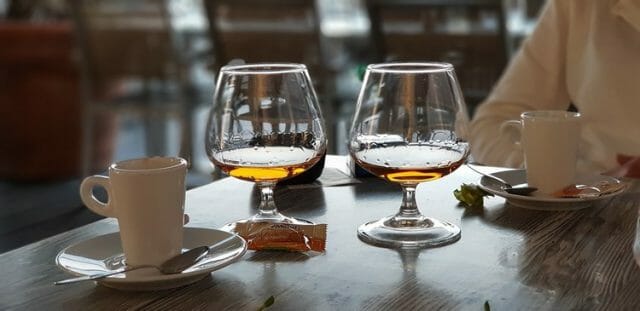 Take Notes With The S Pen
I have to confess that I probably use the S Pen much less than it deserves to be used, possibly because it's tucked away at the bottom of the phone. However, the other day my wife and I were taking measurements of some curtains and she asked, "Has anyone got a pen and paper?", to which I replied, "Nope, but I've got this!", as I slid the S Pen from its home and brandished it in front of her. This got me thinking of how much actual handwriting I do nowadays. So little in fact, that taking up a pen once more made me realise how rusty I was. Still, having to sign your name on delivery agents' screens with the tip of your finger ranks as practically impossible, so at least the S Pen is an actual pen.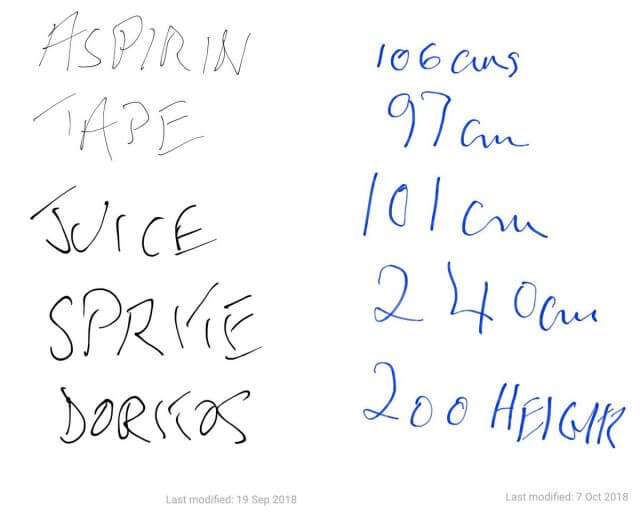 I used to have impeccable handwriting and the scribbles above don't reflect that, but with the S Pen you can take quick notes even when the screen is off, which I find very handy as it's so quick and easy.
Benchmarking
I always deem benchmark software as "Use once, then weep", especially if you're comparing your results with others online and in fact the real-world, daily-use experience is the one that really matters, so the benchmark below is synthetic when compared to how the Note 8 performs on a daily basis: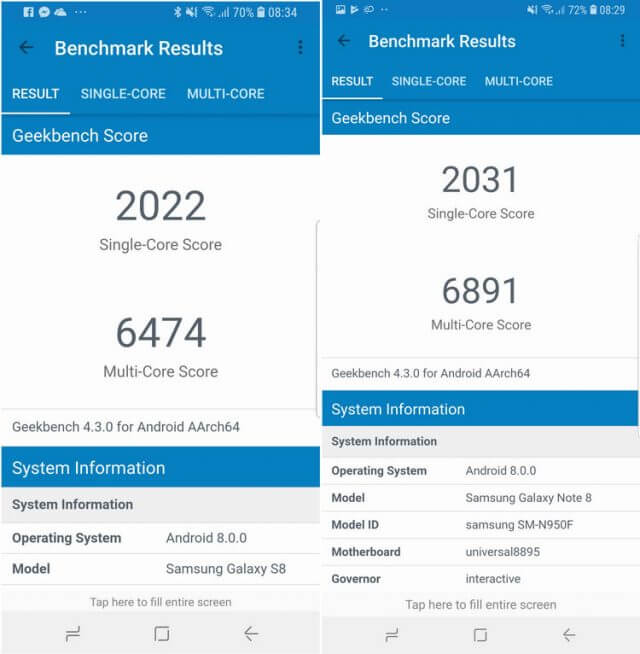 Galaxy S8 vs Galaxy Note 8 – Conclusion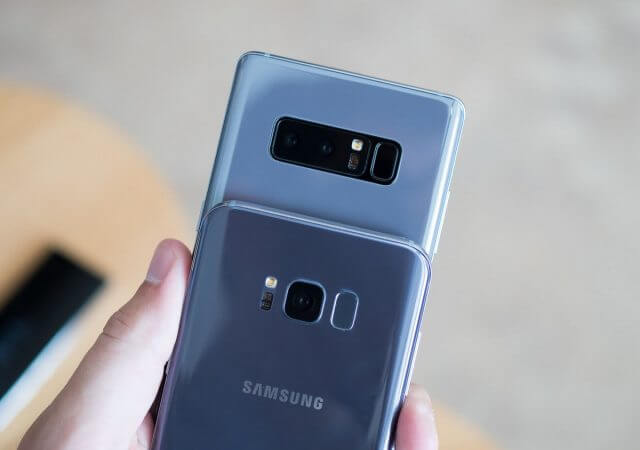 Okay, I hold my hands up and confess that the differences between the two phones aren't earth shattering, but enough to trigger Shiny Thing Syndrome, and to justify the need for dual cameras, a larger screen, the S Pen and that added memory. Added to which, I have no problems whatsoever with the position of the fingerprint sensor since adding a Spigen Tough Armor case to the phone. After all, something so valuable needs protection.
In fact, a few days after I fitted the Spigen case, I dropped the phone getting out of the car and was mightily relieved to find that, not only did it bounce back in my direction, there was no damage to the phone or screen whatsoever.
Many people ask "But why do you need such a large, advanced mobile phone?"
"Why not?", would be my reply.
—