We've all used Windows Task Manager at some time or the other, and for one reason or another… well most of us have anyway. System Explorer is a freeware application which expands hugely on Task Manager's basic premise, providing you with much more usable information… particularly where identification of processes and security are concerned.
System Explorer is free, awards winning software for exploration and management of System Internals. This small software includes many useful tools which help you Keep Your System Under Control. With System Explorer You get also fast access to File Database which help you to determine unwanted processes or threats. System Explorer is translated into 29 languages and is available for download in installer and portable version.
I am using the portable version… portable is always best, is it not? Download is a tick over 2.0MB extracting to 5.09MB. To initiate the program, right click on the extracted executable and select 'Run as administrator'. At first run you will be given the option to start an initial 'Security Check', where running processes will be checked against the developer's extensive online database: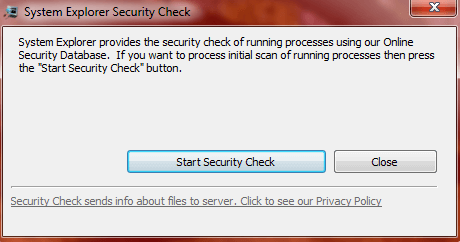 However, I would decline the option at this stage, the check can easily be initiated at any time via the application's main interface, and this method ensures that details for all processes are updated based on scan results: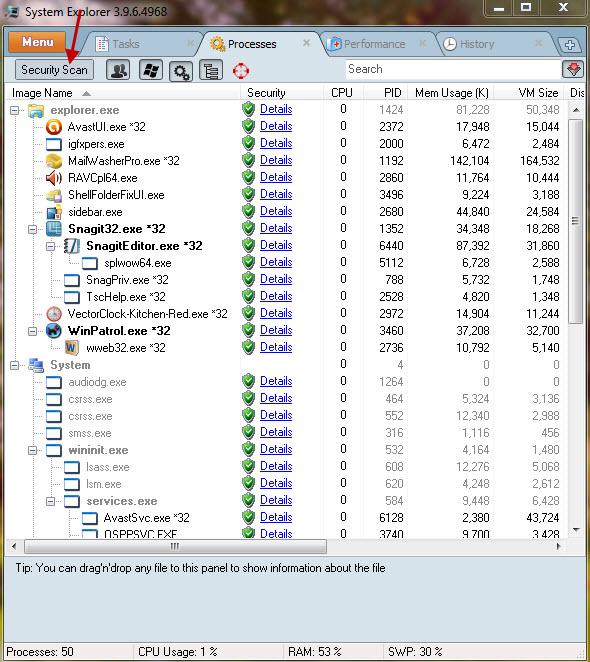 Mousing over items in the list reveals further information about specific processes:
Clicking on any adjacent 'Details' link will open a page containing expanded information for that particular process, including results of anti-virus scans – (see screenshot below).
You can also easily access online security scans for any specific item via the program's right click context menu – although it's unlikely you'll need to utilize this feature as System Explorer is specifically designed to automatically rate and provide details on processes: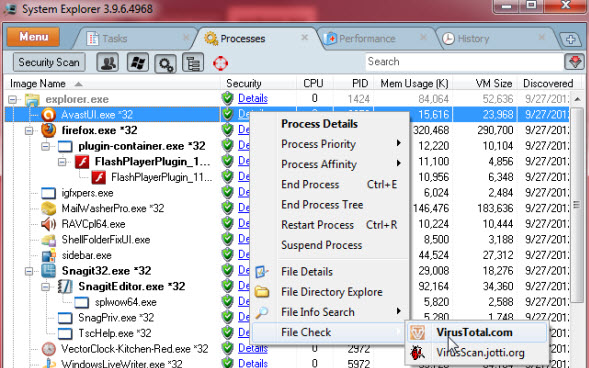 The following screenshot shows Security Scan results for just a small portion of the 600 running processes on my Windows 7 64-bit system: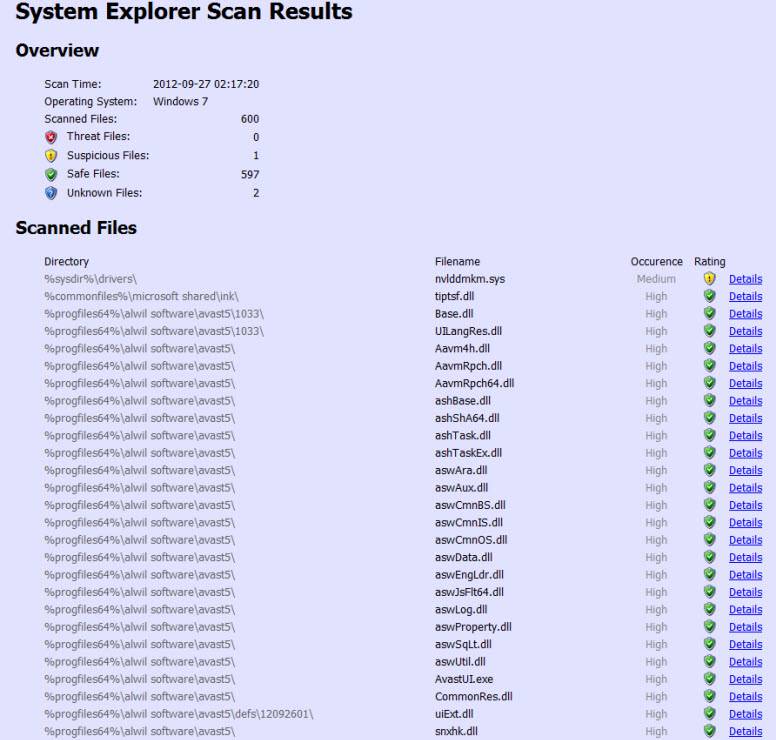 Note the item at the top of the list is rated 'Suspicious'. As aforementioned; click on the adjacent 'Details' link to open a fresh page containing expanded information: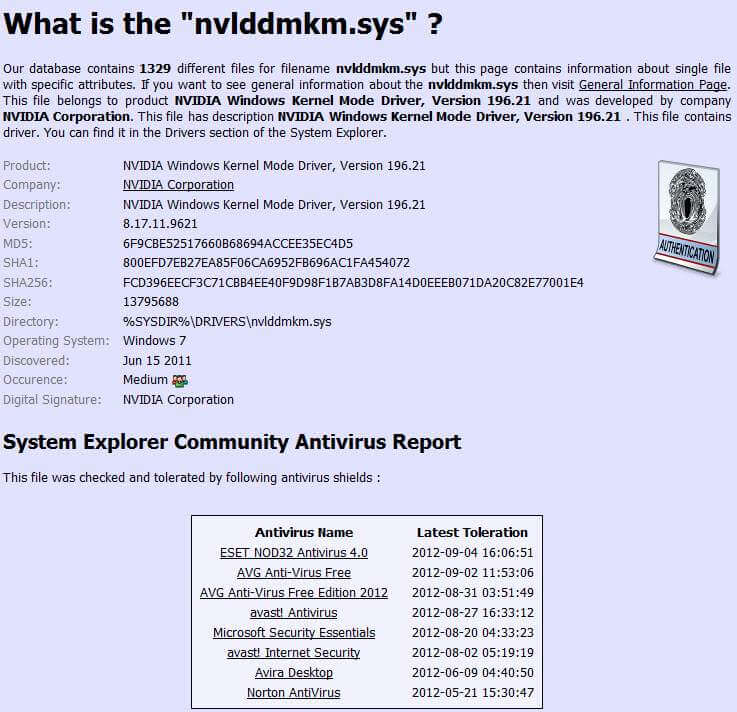 Other Tabs:
Tasks
Performance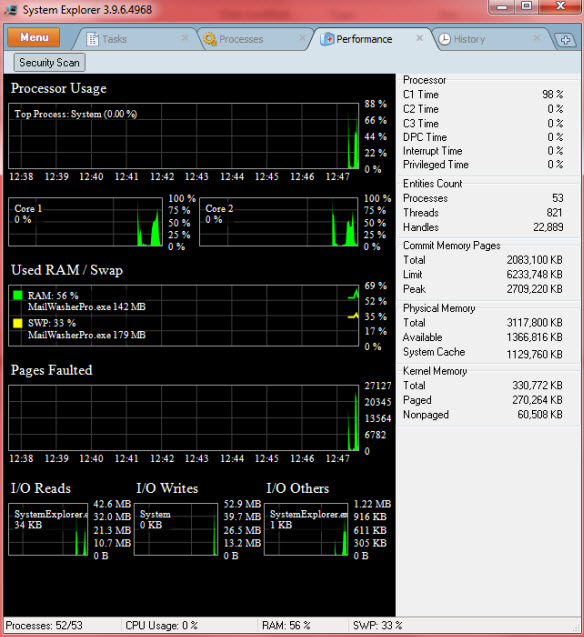 History
As you can see, the primary emphasis of System Explorer, apart from all the valuable information it provides, is on security. If you were looking to replace or augment Windows native Task Manager, this great little portable application is well worth considering.
Next week I'll be presenting a review for another very similar application, System Security Guard, which is from the same developer and even more security minded.
—-