Revo Uninstaller has long been regarded as one of the best third party uninstallers available. However, the free version has always suffered from lack of support for removing 64-bit applications (which has previously only been available in the Pro version). Good news; this has all changed with the release of the latest Revo Uninstaller free edition (2.0.0) which comes with a new look interface and full support for removing 64-bit as well as 32-bit applications.
Here is the interface for the older Revo portable free edition (v1.95):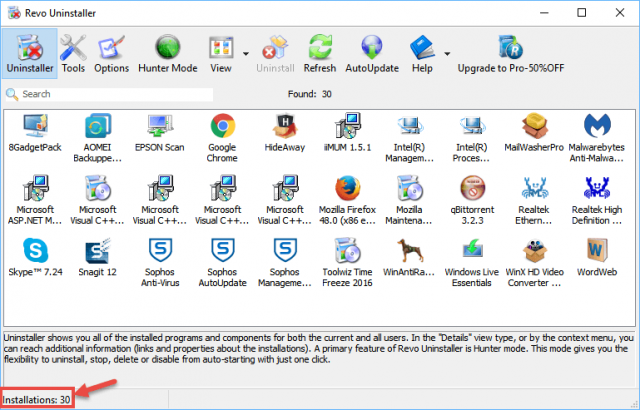 And here is the interface for the new Revo portable free edition (2.0.0):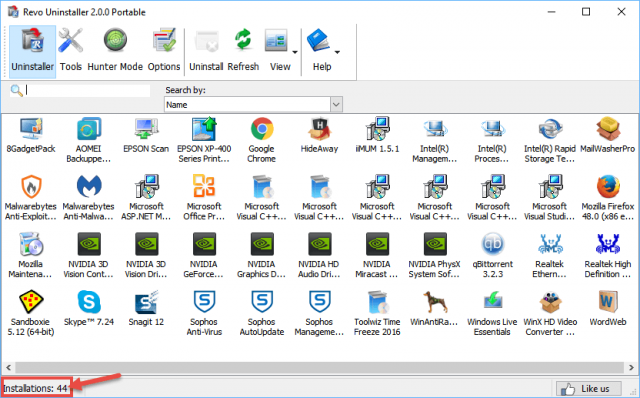 At the bottom left of each interface you'll see where I've highlighted the total number of installed programs listed – 30 in the older version and 44 in the new version. The difference being, of course, the addition of the 64-bit programs.
And if we switch to "Details" view you can see the 64-bit programs clearly identified: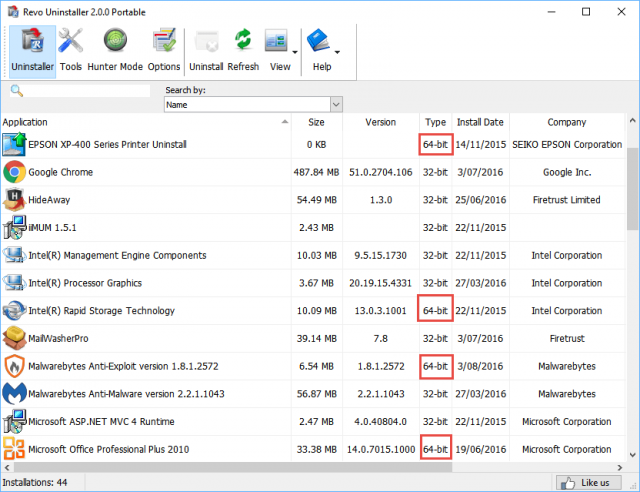 Revo Uninstaller free 2.0.0 still retains its collection of useful tools but with added support for cleaning more browsers – previously only Internet Explorer and Opera, now with Firefox and Chrome included as well.
Revo has always been a popular free third party uninstaller but, with the increased availability of 64-bit applications, I'm pretty sure many users, myself included, have switched to the the portable Geek Uninstaller free edition simply because of its full support for 64-bit applications. This latest version of Revo brings the excellent free uninstaller into the 21st century and should also see it right back in the spotlight.
—