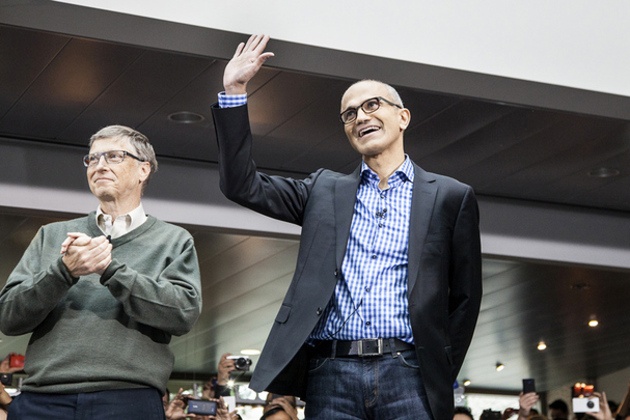 In a scenario reminiscent of Steve Jobs' triumphant to return to Apple in 1997, new Microsoft CEO Satya Nadella has offered founder and top geek Bill Gates one of the industry's top jobs, Teck Korner can reveal today.
This exclusive and much sought after position will be known as 'Top Technology Adviser', an opening newly created by the incoming CEO in a move seen by many observers as rather cunning and a firm stamp of his new authority from the get go.
Since former CEO Steve Ballmer's much anticipated announcement last August, Teck Korner has been chewing on second hand rumours with bated breath as the frenzy has built to a crescendo.
One top industry insider, who was eager to be named, likened the announcement to 'the second coming' and added: 'this was predicted in books of yore…………………'
Return of the King?
Much speculation has surrounded this mysterious new position, with many observers likening the role to the 'Holy Grail' of Arthurian legend, whilst others, who preferred not to be named, were eager to point out that the announcement came as a 'complete shock'.
Whilst further revelations are keenly anticipated in the coming days, Mr Gates seemed reticent to comment on his new appointment, but a keen follower and sometime hack for Teck Korner overheard the new tech supremo mumble indistinctly as he waded through the media scrum camped outside the tech giant's HQ at Redmond.
As far as we can decipher here at Teck Towers, the great man was apparently rehearsing his soon to be delivered acceptance speech at the office of the new CEO, along the lines of; 'Be kind to geeks. I never know when I might be working for one.'
When questioned about the alleged mumbling, sources close to the software behemoth insisted that it had all been taken totally out of context and what he really meant to say was '640k should be enough for anyone.'
One industry outsider, Randy McNally, who preferred not to be named is quoted as saying 'What d'ya mean he's back? He never went away you dumb mother………'
Whilst many pundits and bar stool lawyers are now predicting a return to the good old days of personal computing and comfy cardigans, others speak of a paradigm shift within the industry.
Even as we go to press, the Tweetersphere has literally veered off into another dimension, with many Twits predicting a wholesale jump from Windows 8.12 to Windows 12.5**
A staggering leap by anyone's standards, you have to agree. Others however, were less optimistic about the influence of the returning maestro.
One hardened industry insider we spoke to earlier today, who insisted on being named, told us 'I honestly can't see anyone going above 9.72. It will be a cold day in hell before I or any of my colleagues would consider such a leap of faith to anything above 9.75 at a push.'  
However, when questioned further, she did concede that upgrading to Windows 10.01 was not entirely out of the question, but not to quote her if you please.
What's on the menu?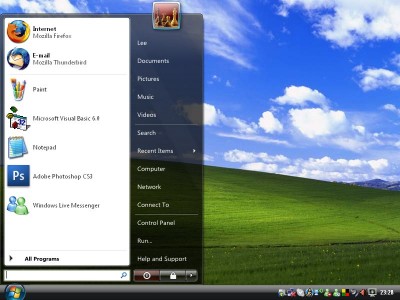 In further developments, hyper blogger Metro Tile continues his crusade for the return of the long since retired Start menu, last seen in a version of Windows sometimes referred to as Seven Point Zero.
Revitalised by the return of Mr Gates to the engine room of everything Windows, Mr Tile is expected to relaunch his online petition for the reinstatement of the fabled Start menu later this week.
Naturally Teck Korner will be on the case with all the breaking news courtesy of Mr Tile once he's been released from custody on charges of incitement to downgrade.
With the rumour mill now in overdrive, Teck Korner's highly trained operatives have been monitoring the virtual airwaves with dedicated precision since the story broke.
Fatal exceptions excluded.
Following the apprehension and detention of the Start menu back in the mists of time that few tech bloggers can still remember, many are now speculating over the future of the Blue Screen Optimal Development team, a highly covert group, the existence of which Teck Korner revealed to the world at the historic launch of it's new bulletin board back in the days of valves and steam.
A source known to be close to this dark and shadowy team, who begged us, affidavit in hand, to please put his name in print, is reported to have commented to a close associate, that buttons have already been pressed by the incoming Top Tech Advisor to bring new and exciting improvements to the Blue Screen app, most recently updated in Windows 8.xx.
So there you have it folks; in Teck Korner's next report, up to the minute, eye witness accounts will reveal previously unnamed sources commenting candidly on recent and yet to be announced events.