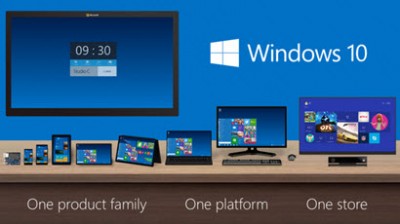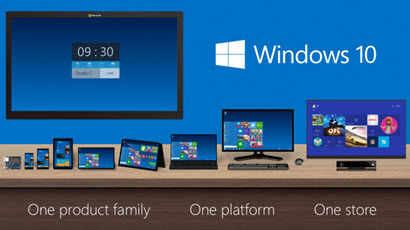 In a recent blog announcement, Microsoft has finally revealed its range of editions for Windows 10. As far as home users are concerned, Windows 10 will ship in three separate consumer versions; Home, Pro, and Mobile.
With three separate editions available for enterprise.
According to the announcement:
Windows 10 Home is the equivalent of Windows 8/8.1, a consumer-based edition of Windows 10 that will most likely come pre-installed on the majority of new devices. The Home edition will include Cortana, the personal digital assistant; the new Microsoft Edge web browser; Continuum tablet mode for touch-capable devices; and Windows Hello face-recognition, iris and fingerprint login.
Windows 10 Pro includes all the features of Home plus additional professional/business orientated features. At this stage, Microsoft has not provided a full comparison of features between Home and Pro. However, if Windows 8/8.1 is anything to go by, the Home edition will likely lack features such as Group Policy, BitLocker Encryption, and Remote Desktop Connection.
Windows 10 Mobile, as the name suggests, is specifically designed for smaller, mobile, touch-centric devices such as smartphones and small tablets. It boasts the same, new universal Windows apps that are included in Windows 10 Home, as well as the new touch-optimized version of Office.
Windows 10 will also ship in three enterprise editions – Windows 10 Enterprise, Windows 10 Education, and Windows 10 Mobile Enterprise.
Upgrading to Windows 10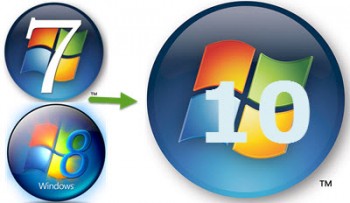 Microsoft's announcement also includes confirmation of the free upgrade:
As we announced earlier this year, for the first time ever, we are offering the full versions of Windows 10 Home, Windows 10 Mobile and Windows 10 Pro as a free and easy upgrade for qualifying Windows 7, Windows 8.1 and Windows Phone 8.1 devices that upgrade in the first year after launch.** Once you upgrade, you have Windows 10 for free on that device
At this stage it remains unclear exactly how the upgrade process will work between editions but, if history is anything to go by, it will likely be existing edition to like edition:
Windows 7 Home editions —–> Windows 10 Home
Windows 7 Pro & Ultimate editions —–> Windows 10 Pro
Windows 8/8.1 —–> Windows 10 Home
Windows 8/8.1 Pro —–> Windows 10 Pro
I must say, I'm a bit disappointed Microsoft hasn't taken this opportunity to merge Home and Pro into a single consumer orientated Windows 10 and, in the process, put a stop to all the confusion.