Advanced SystemCare users are up in arms as Malwarebytes Anti-Malware removes IObit's popular system cleaning/optimization tool from their computers. So, it appears the acrimonious relationship between Malwarebytes and IObit continues on.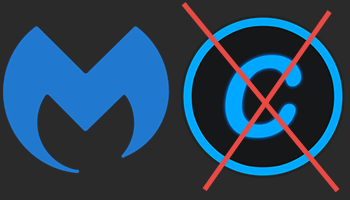 I'm guessing most would be aware that some time ago, back in late 2009, Malwarebytes accused Chinese based company IObit of stealing its definition database. Although IObit never publicly admitted to the theft, they did eventually take actions which clearly suggested that they were guilty as charged: https://forums.malwarebytes.com/topic/33217-iobit-theft-conclusion/
Now, it appears that the latest version of Malwarebytes Anti-Malware is flagging IObit's Advanced SystemCare as a PUP (Potentially Unwanted Program). Advanced SystemCare is one of IObit's most popular products, if not the most popular, and, of course, Malwarebytes Anti-Malware is also extremely popular. So, it's not uncommon to find this combination of software installed on users' machines.
As a consequence, many users are now up in arms as they discover that Malwarebytes Anti-Malware has removed Advanced SystemCare from their systems. The question then; is Advanced SystemCare actually a PUP or is this purely a case of Malwarebytes exacting revenge?
Is Advanced SystemCare a PUP?
In my opinion, technically, no. I'm pretty sure that the vast majority of Advanced SystemCare users would have freely chosen to install the software themselves. That said, I guess it depends on one's definition of "Potentially Unwanted". Does even a single user being tricked into installing a software they wouldn't have chosen to install otherwise fulfill the definition of "Potentially Unwanted"? (more on that plus a question for you toward the end of this article).
Scanning Advanced SystemCare's latest installer though Virus Total produces red flags from 2 antivirus engines:
Bearing in mind that this is only 2 flags out of a possible 61. However, also bearing in mind that these antivirus engines are specifically looking for malware, not PUPs. Even Malwarebytes gives the installer a clean bill of health through Virus Total. It's also interesting to note that DrWeb flags it as "Program Unwanted".
What is all the fuss about?
While I can empathize with those users who didn't want Malwarebytes to remove Advanced SystemCare, the fact remains that these types of situations are easily avoidable:
1) Checking through a list of items flagged for removal by any antimalware/antivirus scanner, prior to proceeding with removal, is not only a wise precaution, it is also very much common sense. False positives are not uncommon and, in my opinion, it is preferable for an antimalware/antivirus program to err on the side of caution rather than inadvertently miss any malicious or unwanted items.
2) Removing flagged items associated with PUPs is NOT mandatory in Malwarebytes Anti-Malware. More recent versions of Malwarebytes Anti-Malware always have and still do provide the user with options for dealing with PUPs. These options are readily available and include: a) simply warning about PUP detections, or b) ignoring these detections altogether:
3) When Malwarebytes Anti-Malware removes flagged items, these items are not permanently deleted from your computer but rather held in Quarantine where they can do no harm. Any removed items should still be available for restoration from within "Quarantine":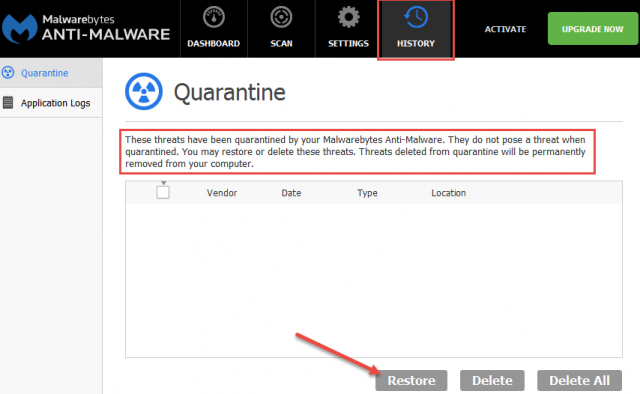 Bottom Line
Personally, I have never been a fan of IObit and never will be. However, I feel that in this case, Malwarebytes has got it wrong. Regardless of the history; removing a widely popular software by default, even when options are available to prevent this from happening, cannot be in the best interests of Malwarebytes' own users.
Strangely, I seem to recall that at one time, Advanced SystemCare was being bundled with other IOBit products with the additional installation enabled by default. However, checking again now reveals that, while the option to install Advanced SystemCare remains, it is opt-in rather than opt-out: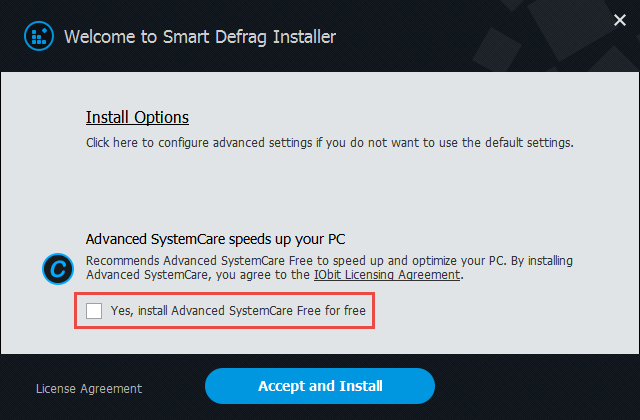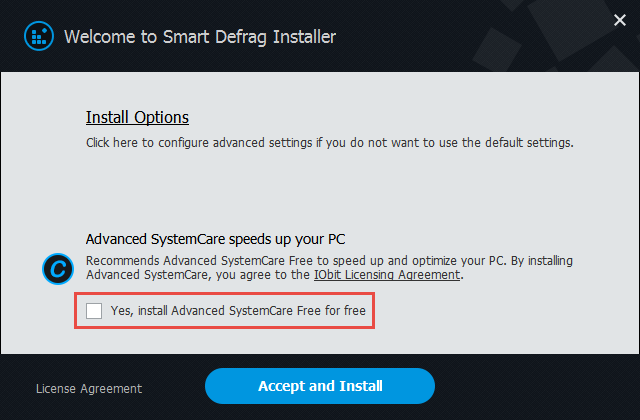 Not sure if that is down to a lapse of memory on my part or IObit changing its policy in the interim. However, unless someone can confirm my earlier, perhaps misguided recollection, I'm prepared to give IObit the benefit of the doubt on this one.
So, my question to you is this: can anyone out there confirm, without a doubt, that Advanced SystemCare has ever been surreptitiously installed on their computer… that is, without your knowledge or explicit consent? Because that, dear reader, is what characterizes the fundamental definition of "Potentially Unwanted".
—