Back in January 2012 I published an article which contained 5 predictions for future trends, you can catch up with that article here: Five fearless predictions for 2012.
Two years down the track and I thought it might be fun to take a look back and see just how accurate my predictions have turned out to be (or not).
Prediction #1 – Windows 8 set to flop
Hmm, I think I may have got that one right. Looking back now, that may not seem like a particularly sage prediction. but you have to remember, at the time Windows 8 was a mere infant (just 2 months since official release) and the jury was still well and truly out.
I had always thought the biggest problem for Windows 8 to overcome was that Windows 7 was (is) such a darn good operating system. People are resistant to change at the best of times and it was always going to take something very special to lure users away from their beloved XP and Windows 7.
I'm pretty chuffed with my closing statement for this prediction back then, even if I do say so myself:
I suspect Windows 8 will be largely irrelevant to traditional PC users, with very little upgrade activity occurring in that particular area.
Even Microsoft quickly saw the writing on the wall for Windows 8, releasing the Windows 8.1 update in record time, a mere 10 months later. Now, as we move toward Windows 10, it's patently obvious that Microsoft is keen on putting as much distance between the Windows 8 fiasco and its upcoming new operating system as humanly possible.
Prediction #2 – Internet Explorer 10 to be hit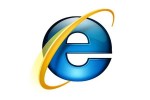 Internet Explorer has always enjoyed the lion's share of the desktop browser market but at the time of making this particular prediction, old rival Firefox and relative newcomer Chrome were slowly but surely eating away at Internet Explorer's dominance.
My preferred resource for market share statistics, NetMarketShare, will only allow me to go back as far as December 2012, but even in that abbreviated period of time, Internet Explorer has seen its market share rise from 54.77% to 58.94%, a quite substantial increase of 4.17%.

I suspect this may be largely due to a lot of users becoming disgruntled with alternatives, Firefox in particular, and deciding to give the updated Internet Explorer 10 and 11 another go.
*Just on a side note – there is a huge differential between browser usage statistics collated by NetMarketShare to those presented by the alternative StatCounter. This is largely due to variations in methodology. I won't go into great detail here, suffice to say that the methodology used by NetMarketShare, which includes unique visits only, is generally regarded as being the more accurate.
Prediction #3 – Malware threat levels to increase and expand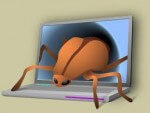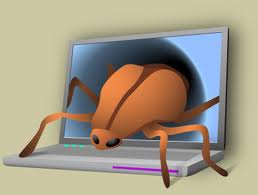 I admitted at the time that as predictions go this was not exactly within the realm of Sherlock Holmes-like insight. I think it was always fair to assume that, because they don't require as much work or outlay on behalf of the cybercriminals, the incidence of socially engineered threats was bound to increase over time, and that has proven to be the case.
However, when we take into the account the overall expansion of malware attacks, into the mobile device arena and also the previously unheard of Linux and Mac platforms, as well as the almost inevitable weekly site hack, the spread has exceeded even my expectations.
To date, the vulnerabilities of mobile devices have not been fully exploited, I expect that to change during 2012 and we should witness a steady growth in the number of threats specifically targeting mobile devices.
Again, at that time, threats targeting mobile devices were a rarity… a big change to today's mobile threat climate.
I also would not be at all surprised to see an increase in the numbers and severity of attacks targeting critical institutions and databases.
With news of more and more breaches breaking on an almost weekly basis, one might even say ad nauseum, this one has definitely proved to be a growing trend.
Prediction #4 – Miniaturization technology to exert even more influence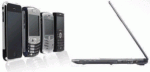 I think it's fair to say that more compact yet ever more powerful devices have been the trend over the past couple of years, and that is all down to advances in miniaturization technologies ~ necessity (or demand) is the mother of invention.
To a large extent, mobility has taken over as the priority for many users, to the detriment of static desktop systems. I find it amazing just what resources and features can be squeezed into these comparatively tiny devices these days. Sure, it's unlikely they'll ever replicate the overall power of a desktop PC but for most users who just want to stay connected on the go, they do the job very nicely, thank you.
As for prediction #5, you'll have to refer back to the original article to see if that one has come to fruition.
Some of you may view this whole thing as an exercise in blowing my own trumpet, and you'd be quite right of course. Personally, I see nothing wrong with giving oneself a little pat on the back occasionally, especially when pats on the back are, in general, as scarce as rocking horse manure.
What about fearless predictions for 2015? Well, I'm going to leave that up to you, let us know what you think might happen by leaving a comment – the fate of Windows 10 springs to mind.
Cheers, and from all the DCT Team to all of you, we sincerely wish you a happy, healthy, and safe 2015.