Microsoft has just announced preliminary financial figures which show an increase in both overall revenue and net income (bottom line) for the second quarter of the current financial year. Overall revenue (total income) is up $3.6 billion compared to the equivalent period last financial year and net income (after expenses) has increased by around $180 million.
Here is the comparison according to Microsoft:
  

Period

      

Total Revenue

       

Net Income

 Q2 2012 – 2013
       $21.46 billion
        $6.38 billion
 Q2 2013 – 2014
       $24.52 billion
        $6.56 billion
A recent Microsoft press release largely attributes the increased revenue to a strong showing in its Devices and Consumer segment which grew 13% to $11.91 billion:
Our Devices and Consumer segment had a great holiday quarter.

Surface revenue more than doubled sequentially, from $400 million in the first quarter to $893 million in the second quarter.
The company sold 7.4 million Xbox console units into the retail channel, including 3.9 million Xbox One consoles and 3.5 million Xbox 360 consoles.
Bing search share grew to 18.2% and search advertising revenue grew 34%.
Commercial revenue also enjoyed a successful quarter growing 10% to $12.67 billion.
Our Commercial segment continues to outpace the overall market.

SQL Server continued to gain market share with revenue growing double-digits.
System Center showed continued strength with double-digit revenue growth.
Commercial cloud services revenue more than doubled.
Office 365 commercial seats and Azure customers both grew triple-digits.
While Microsoft openly admits that Windows OEM revenue has declined by around 3%, due to "continued softness in the consumer PC market", it's quite apparent that the Redmond giant is far from on its knees financially. In fact,  both the revenue and income numbers are well ahead of expectations from financial analysts.
My View – for what it's worth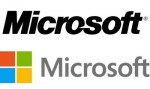 I believe the down turn in PC sales was always inevitable, regardless of any decisions made by Microsoft. The massive proliferation of mobile devices has irreversibly changed the way people interact with the internet, the 'take anywhere – connect anywhere' paradigm has well and truly exerted its influence. Add in the fact that PC hardware specs have remained relatively dormant over the same period, and you create the ideal atmosphere for a natural decrease in PC sales.
I've said many times that Windows 8 is the operating system Microsoft needed to create, purely from a fiscal point of view, and I believe these current figures tend to support that assertion, as well as possibly vindicate at least some of Microsoft's decisions. Some desktop  users may well be disappointed with the direction Microsoft has chosen for its latest operating system but for Microsoft to ignore the massive shift in market place emphasis would have been tantamount to financial folly. After all is said and done, Microsoft is a corporation, and shareholders demand profits.