We are very comfortable with our normal keyboards and find it really easy to type a letter, write an article, create and answer emails. But what about when we need some kind of special character?
The other day, I was asked how to enter the letter 'e' with an accent. It is not on the keyboard, however, it is a valid character. 
Word has a simple way to type that letter 'ẻ'. It also has a way to enter hundreds of other characters. Google Docs has the same capability as does LibreOffice and others.  
How To Add Special Characters In Word
Cooking recipes have the word "saute"  but do not show it with the accent over the letter 'ẻ'. That one is easy– Ctrl+'+e will show an e with the accent over the letter 'e'.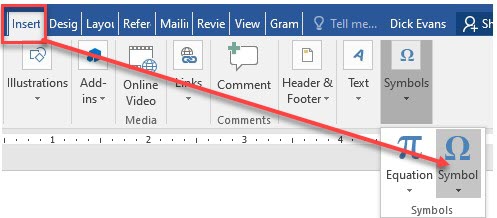 Or you can use Insert > Symbols > Symbol and choose from hundreds of characters from many different languages.
How About Google Docs?
Insert > Special characters > Latin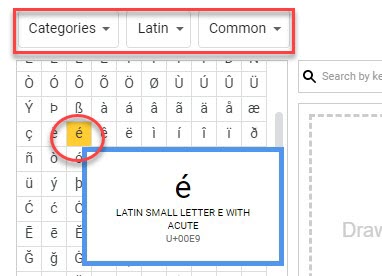 Click on the letter with the accent you need and close the window. It should now be in your document. Like Word, there are hundreds of special characters to choose from.
What About LibreOffice?
Insert > Special characters
Although the Word shortcut is the easiest, all three applications have the capability of turning resume into resumé or applying other special characters.
Add this to your toolbox…
Dick
—