The numbering in Word 2007 is only slightly less confusing that it has been in previous versions and it still gives lots of folks heartburn when they use it. Following the steps below should clarify the process and make it a bit easier for you.
On the Home tab, in the Paragraph group, click on Multilevel List.
Use the drop-down arrow to open the List Library.
Select Define New List Style.
The Define New List Style dialog box is displayed.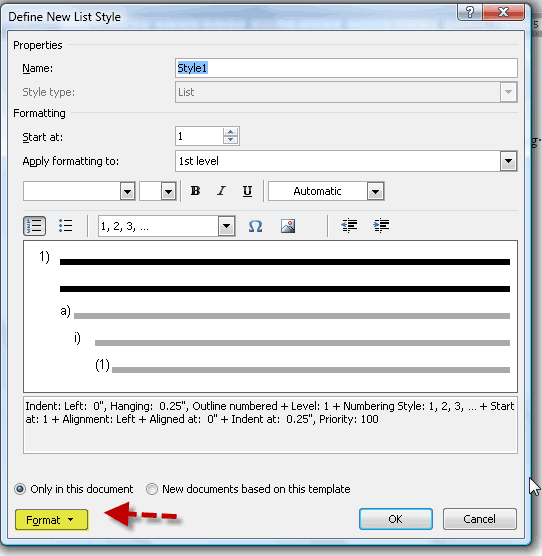 Name your List Style using something that is intuitive to you.
To get access to all options for the list, click the Format button.
Click Numbering.
As with any multi-level list, it is a good idea to associate each list level with a paragraph style.
Once you have created your list style, it will appear under the List Styles heading on the Home tab, under Multilevel Lists. You can click an icon to apply that list to text.
You can also make use of the Apply Styles task pane using the CTRL + Shift + S shortcut, just like you do with any other style. If you attached paragraphs styles to list levels, it will be easier to apply the paragraph style to text directly.
To modify a list style, follow the steps below.
On the Home tab, in the Paragraph group, click on drop-down arrow next to Multilevel List.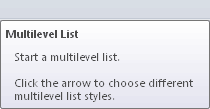 The Current List will be displayed.
Find the list you would like to change and right-click on it and select Modify from the context menu.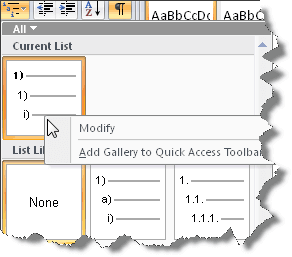 I hope this has demystified some of the numbering in MS Word 2007 for you!