Have you ever been in a place where the picture would be perfect except for that person in the way? You know what I mean. The mountains are off in the distance and it would be a perfect scene to snap a picture of but someone is in the picture. You could ask them to move but someone else might just take their place. Now there is a way. It is called ByeByeCamera and can be found in your phone's App Store/Play Store.
I took this picture with my cell phone of Sherri walking our little dog, Lady.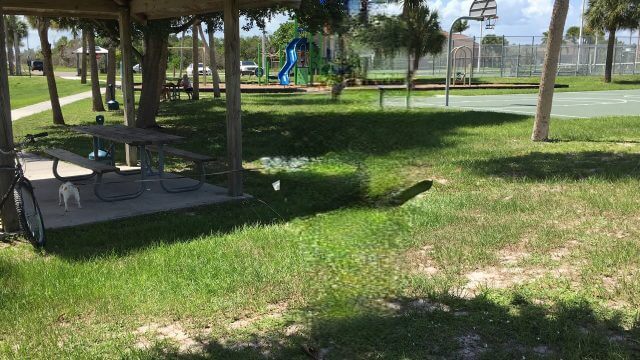 Then I took the same picture with Bye Bye and it detected a human in the way– Sherri. Notice it did not remove Lady.
I even tried taking a picture of a picture on my screen. Wow. It removed the human, too. So if you have any old pictures that would be better without that human in the middle, snap it with Bye Bye and they will be gone!
I will be using this often but not to remove Sherri (LOL). Hope it works for you as well.
Dick
—