This week I received a message from my PayPal account that the credit card I have on file would be expiring soon. With any online service, I do appreciate when it reminds me when something needs to be updated or fixed. Since I will need to update this card, I thought it would be a good idea to show my readers how to do this. This is when your card is about to expire and you need to update the expiration and security code for that card on your account. I have shared this type of knowledge a few times before about other online accounts like eBay and Hulu. If you missed those, then here are the links to those articles: 
Now it is time to learn how to update the expiring credit card on your PayPal account. 
How To Update Credit Card On PayPal
Step 1: Head over to PayPal.com and log in to your account. Click Log In at the top and key in all your information.   
Step 2: You might get this screen with an ad. Click My PayPal at the top to bypass it.
Once in your PayPal account you should see a Update in red on the right side next to the card or a red dot at the top on notifications. This is only if your card is needing to be updated due to expiration. In this article, I want to show you where to update without the obvious spots. Head up to the top and click on the Wallet link. 
Step 3:  Look to the left side of the screen and click on the card under Payment Methods.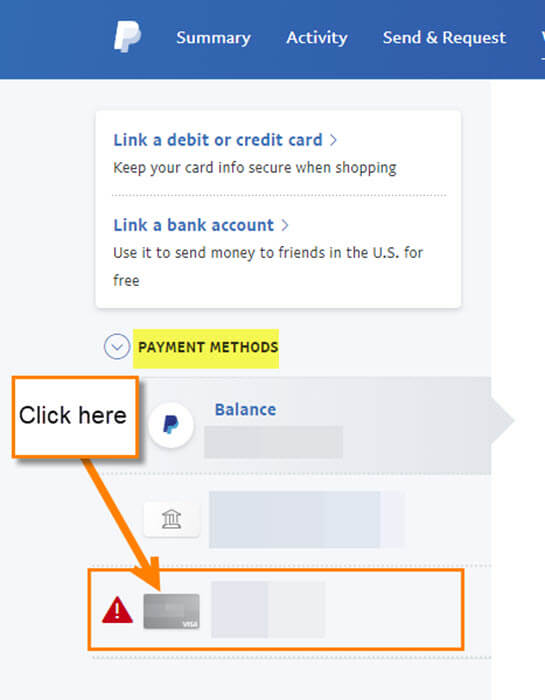 Step 4:  Now you will see your card information appear in the middle. At the bottom you will want to click on Update Card. 
Step 5:  This is the screen where you are entering the new card information. After you are done all you need to do is click on the Update Card button. DONE!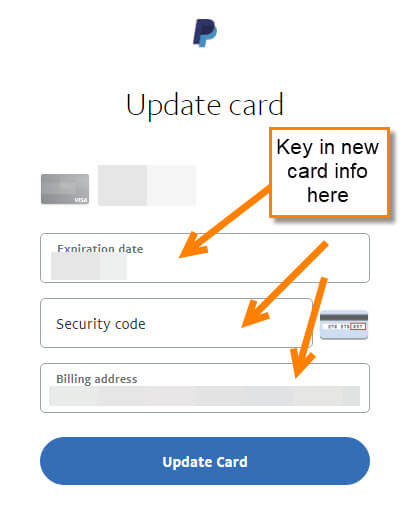 Now you are all set and ready to go with your PayPal account.  
Here Is A Short Video Demonstrating The Process
To watch more How-To videos like this one, check out our Dave's Computer Tips YouTube Channel. We'll be adding more videos in the future.
—