Flash Player
I just got a call from a guy who couldn't play his games in Facebook. He was using Chrome. Chrome, like most browsers, has dedicated themselves to eradicating Flash from the face of the earth.
Settings
If your games stop playing all of a sudden and you're getting a message to install Flash in Facebook, look up to the very top of your browser in the Web address or URL bar. Look for a green lock symbol.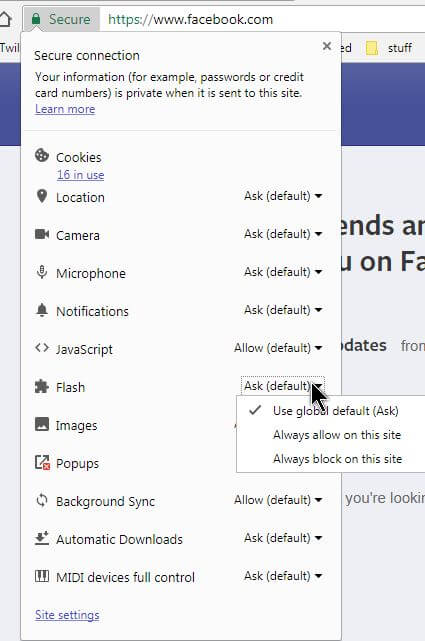 Click on it.
Look for Flash on the menu that drops down. On my system it was set on Ask (default) — click on that and check instead, Always allow on this site.
You'll probably have to reload the page.
—