Multi-Monitor Wallpaper
I like to play around with the customization options of Windows. I was wondering how I could stretch out a background, or span it, over two monitors.
For this example, I'll be using a picture downloaded from Studio Ghibli Movies.
Right-click on your background or desktop and go to Personalize. Choose your picture and scroll down to the Choose a fit option. Mine was on Stretch which just cloned the same picture on both monitors.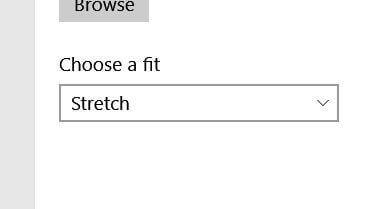 So I clicked on the little drop-down menu and then clicked on Span, and that's it.
Here is that wallpaper stretched out over my monitors: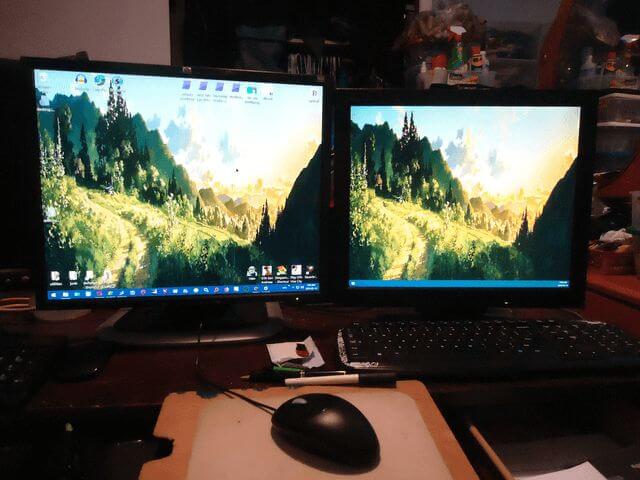 Here is that wallpaper spanned out over my monitors: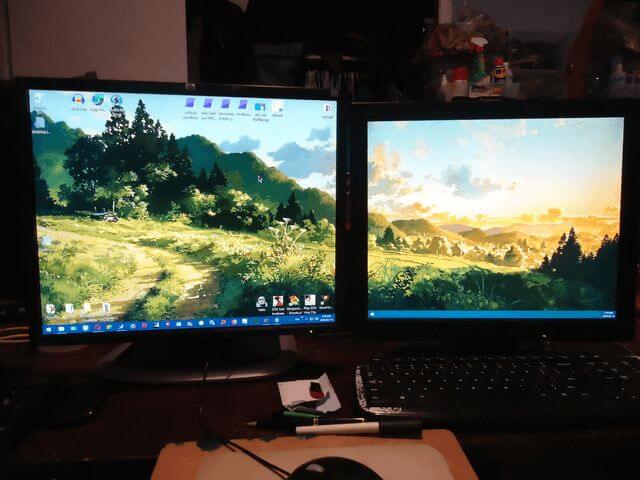 —