Have you ever watched a YouTube video, especially a do-it-yourself type video and wish you had a written copy of the instructions being spoken in the video? Well, I figured out a way to do this.
How To Save The Transcript
First, go to the video you want. (You can pause it if it starts to play automatically.)
To the bottom-right of the video, and just above the red subscribe button, you'll see 3 dots in a row. Click on them.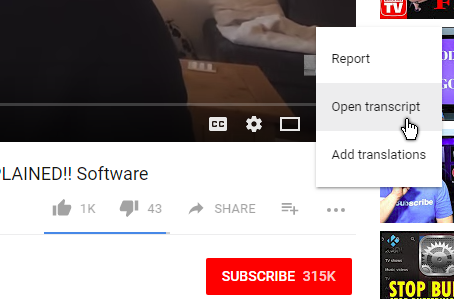 In the menu that opens, click on Open transcript, (if available).
Then, on the right-hand side of the video, the Transcript window should open.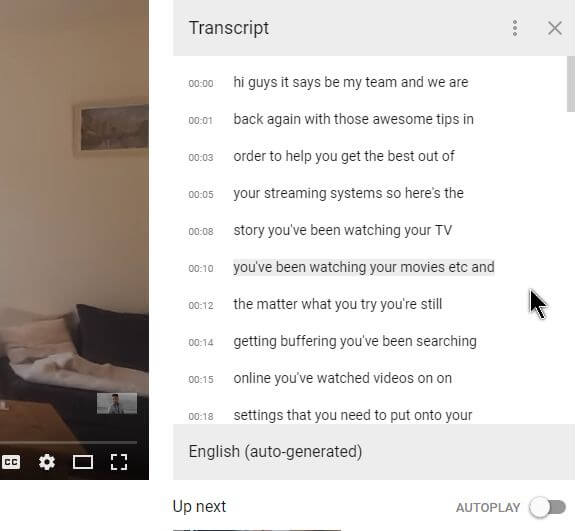 If you want to get rid of the timestamps on the left-hand side of the transcript, just click on the three stacked dots (Google really loves their dots 🙂 ), and click on Toggle timestamps. Do it again to turn them back on.
Now, in my case using the Opera browser, I don't have an option to select, copy or paste. If I print it or save it as a PDF, it saves the entire page as a graphic with tiny, blurry, impossible to read, type. Plus, the only Transcript that is saved is what is visible in that window at the time.
But, you know there is a way to work around it, right? Press Ctrl + A on your keyboard to select everything. Then open up notepad, or your favorite  text editor, and paste it in. The only downside here is that just about all the words on that page will be pasted to your new file, but a little bit of editing will take care of that.
(Ed note: You can highlight the text in only the Transcript window by starting the highlight with your mouse as usual, then dragging your cursor past the bottom of the Transcript window. It will scroll…)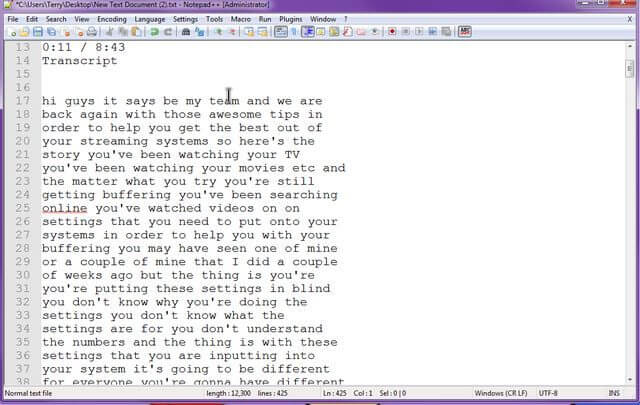 Another little suggestion— if you have a video or audio recording, and you want a copy of the text for yourself, just start a YouTube channel. Upload your recording and mark it as private and use this method to get the transcript. Delete the video afterwards if you want. It's a little bit of work, but you'll save a bundle rather than buying special software to do the job.
By the way, in case you are wondering, this is the video I used in this example:
NEW!! HOW TO STOP BUFFERING ON KODI!! SOLVED AND EXPLAINED!! Software
—