Renaming a load of files or folders in a sequential numbering order can be quite time consuming but it doesn't have to be.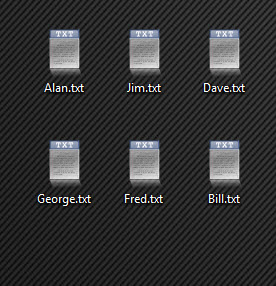 Here is a quick and easy way to batch rename your files/folders giving them sequential numbers.
First, line them up in the order you want them to be numbered.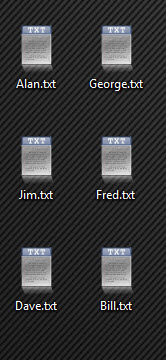 Highlight all of the files, you can do this a number of ways; one method is to click on the first file or folder then press and hold Shift and click on the last file/folder. Another is to simultaneously press the Ctrl + A keys.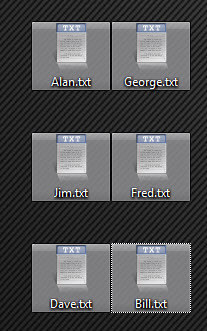 Right click on the first file/folder and select Rename.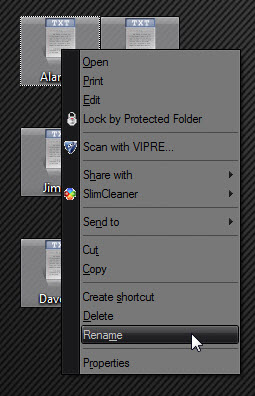 Type in the name you want to use and press Enter.
All the files/folders will now have the same name but with sequential numbers.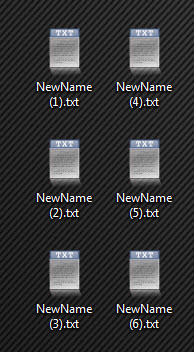 With Windows 7 and 8 you may have noticed that the files are locked in auto-arrange mode, that is to say you cannot drag them around within their folders and place them in the order you want, you can only do this within the folders with XP and Vista.
The work around for this is to copy and paste all of your files onto the desktop which will enable you to line them up in what ever order you want, or you can download one of the many fixes dotted around the internet.
If you do this, be sure to read the instructions and follow them to the letter!
One particular fix I use can be downloaded from here.
Images before the fix is applied.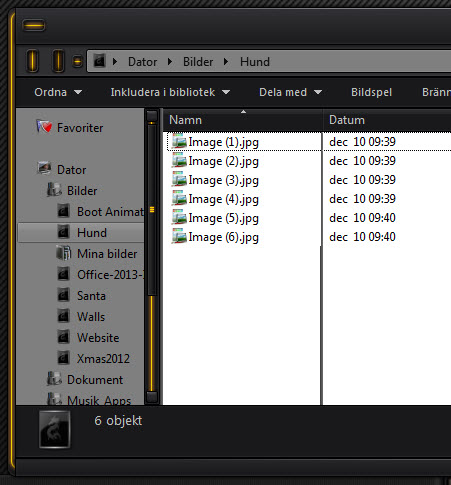 And after the fix in an sorted view.