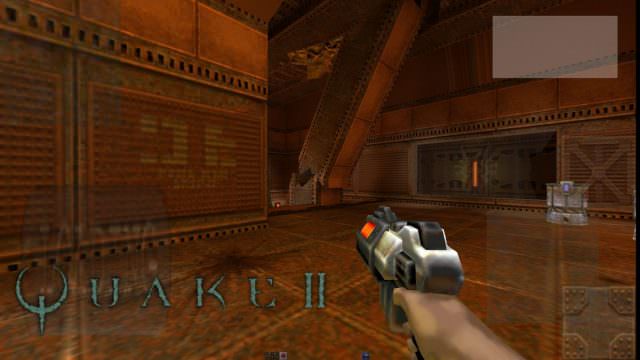 A few years ago the very idea of playing your favourite PC games on your mobile phone would have been unthinkable, but not today with so many devices being dual, quad and octa-core. Quake II for example, was released in 1997 which coincided with the release of the Intel Pentium II processor and so, 20 years later it's not unreasonable to expect a modern device to be able to run Quake II with ease. And they certainly do. Having said that, readily available minimum Android phone requirements for such games are practically non-existent, so it's a question of suck it and see, if you will.
How To Install Source Port Of Quake II On Your Android Device
First head over to Google Play and download/install QII4A to your device, but don't open the App just yet, because you're going to need the essential game files in order to play and they don't come with the port for copyright reasons. The full PC version of Quake II is available for download online from $1 to $5, so it's worth shopping around at Steam and other outlets. GOG sells a version called Quake II: Quad Damage, but I'm not sure that it's compatible with this port. Once you've installed Quake II on your PC you'll need to patch it to version 3.2 which you can find here at MODDB or Fileplanet. Once patched, head over to the Quake II installation directory on your PC which very often is your root directory (unless you chose another location), right-click and click to copy the baseq2 folder.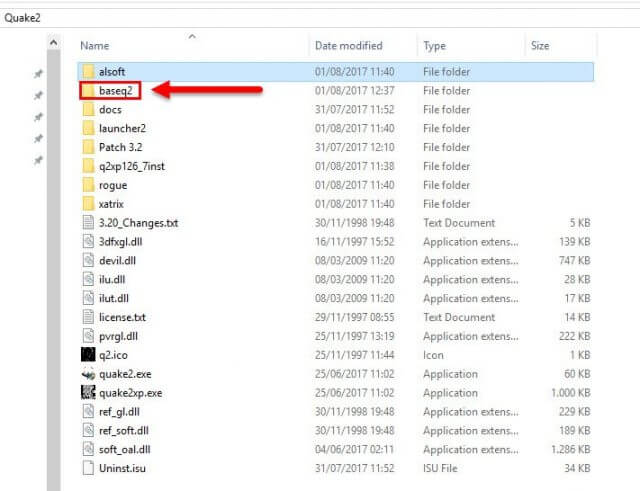 Then you need to plug your phone into your PC with a USB cable and in Windows Explorer browse to the phone. If you have an external SD card installed, ignore that and open the internal memory/storage of the phone which is usually labelled Phone or sometimes rather confusingly as sd card.

Paste the folder baseq2, which should be no more than about 350Mb, directly into the phone root directory and then open the game QII4A that you downloaded previously from Google Play. It's important to point out here that the game won't run if the game folder is installed on the external SD card and if the game has been modded in any way. It has to be vanilla as I discovered myself on both counts. On your device the first screen you see will be the initial setup and configuration pages thus:

Your command line and working directory should mirror exactly what you see above and the control and graphics options are best left at default, although I changed to 32 bit colour and halved the screen resolution to increase the size of the game menu. Bear in mind that Quake II doesn't have mouse support in the menu system and if you want in-game mouse support you will need to root your phone.
The on-screen controls can be tweaked for size, position and opacity thus:

One you've tweaked the controls to your liking, hit start game, get fragging and with any luck you should see the id logo screen and then the Intro Demo as per this video I prepared earlier.
Like me, it may take you a while to get used to the controls and don't forget that in the control configuration screen you can move the buttons about, make them more opaque and also change the size.
In my next How-to I'll be covering how to install DOOM 3 on your Android device.
Happy fragging!
Editor's Note: If you would like to watch this video on Marc's YouTube Channel, go to this Rufinoman YouTube page. Click the Like Button and hit Subscribe if you like his content.
—