Giveaways & Contests
Dave's Computer Tips is working hard to bring top-quality software to our readers. Please note that none of the upcoming contests and giveaways in the following list are etched in stone. Changes may be made to this list at any time.
Here's what's happening…
---
Winners Announced!
[message type="info"]
FotoJet Designer Giveaway Contest!
This contest has now expired. Winners will be notified by eMail.
Melissa Cunningham
Yury Kuzman
Beniamin Tecu
Brian Merskey
Vincent Lord
Congratulations to the Winners and Thank You to everyone who participated!
[/message]
FotoJet Giveaway Contest (Expired)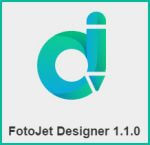 PearlMountain has generously offered our readers five (5) licenses for their FotoJet Desktop product. This license is currently valued at $39.99 (US), so it certainly worth entering the contest for a chance at getting your free copy.
FotoJet is a free online graphic designer, collage maker and photo editor where you can turn your photos into amazing works of art in minutes! It's developed by PearlMountain Limited, a dedicated graphics software developer. From the very beginning, it has been brought many powerful, and easy to use photo editing tools for the worldwide users.
"This free tool gives you multiple options for creating collage, email headers, Instagram posts with professional-looking text, and more, while producing results that look like they were rendered in the studio."
---
Coming Soon!
Ashampoo Home Designer Pro 4
Ashampoo has offered DCT readers five (5) licenses for this $49.99 (US) Home Designer Pro 4 program. Whether you need to design an entire home or simply rearrange a room, this software is for you!
"Ashampoo Home Designer Pro 4 has everything you need to plan, design and preview your dream house in 3D. Smart wizards facilitate data input and get you good results quickly. Create professional-grade blueprints and be your own constructor right on your PC!
What will your finished house look like? Ashampoo Home Designer Pro 4 includes everything from doors, windows, balconies and carports to sanitary and electrical installations including photovoltaic elements to give you a realistic impression of your future home!"
Keep an eye open for this upcoming giveaway contest– you won't want to miss out on this one.
Ascomp Secure Eraser
Ascomp has offered our DCT readers five licenses to giveaway for their product Secure Eraser.
"Because it's been deleted from your hard drive, doesn't mean it's gone forever. As long as the information was not overwritten, anyone can restore it at any time. It gets even more complicated, if a computer has been resold or given away.
Secure Eraser uses the most renowned method of data disposal and overwrites sensitive information in such a sure way that it can never be retrieved – even with specialized software. Our multiple award-winning solutions for definitively destroying data also eliminate any cross-references that could leave traces of deleted files in the allocation table of your hard drive."
Check back often to see when this contest begins.
---
That's it for now. Be sure to visit often so you don't miss these great Contests and Giveaways! And don't forget, there are other informative and entertaining articles posted by our writers during the week as well.
If you would like to see a specific piece of software promoted as a giveaway contest on DCT, please let us know and we will do our best to make that happen.
—