Sure Office 2016 has been around for a bit now, but trust me, there are still lots and lots of users who are still slogging through the settings that just are not to their liking. Those users will never be comfortable with the applications the way they are straight out of the box. The good news is you can configure it to suit your liking.
Below is but one setting that you can reconfigure.
The Start Screen
When you launch Word, it will display a list of templates and recent files called to the Start screen. If you prefer to start with a blank document, as I do, you can make that happen again!
Follow the steps below to learn how:
Click File | Options.
In the left-hand pane, select General.
In the Start Up Option section, deselect the Show The Start Screen When this Application Starts option.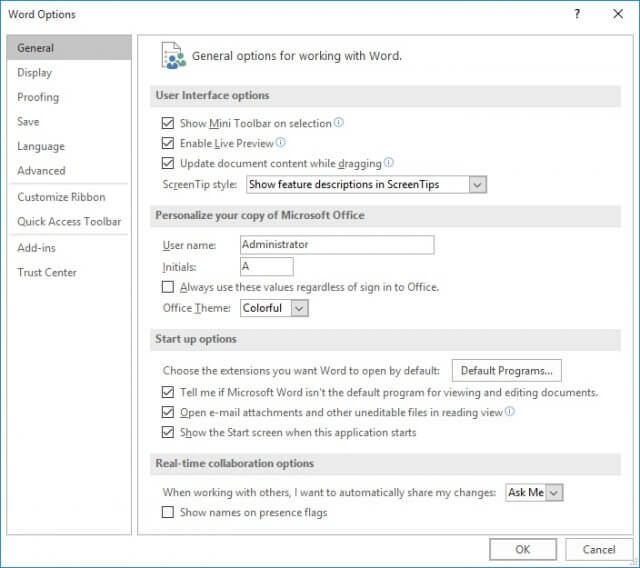 Click OK.
You can do this not only in Word, but in all the Office applications that you use!
—