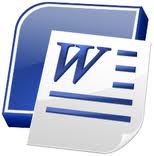 Have a document that has multiple highlighting in it? Yes, lots of folks DO have documents like this and sometimes they have a need to change the color of the highlighting. It could be that you have more than one person working on the document and you need a different color highlighting for a couple of different persons. Whatever the reason, thankfully, there is a very simple method to accomplish this.
Follow the steps below to learn how:
Use the Highlight tool to specify the color as the after color; the want you want to change to.
Click the drop-down arrow to the right of the Highlight took and select the color you would like.
With your cursor in the Find What box, click Format | Highlight. If this is not visible, simply click the More button to see the Format option.
With your cursor in the replace With box, click Format | Highlight.
Click Replace All.
The highlighting in your document should now have been changed to the color you selected above.
—