Upgrading to Windows 10 can be a daunting prospect for many users, especially without knowing whether or not some of their favorite programs and/or games will still work properly with the new operating system. Introducing Microsoft Compatibility Center which many of you may not be aware of but which has been specifically created to help users with this predicament:
The Windows Compatibility Center lists thousands of the most popular apps and devices to help you easily identify what will or won't work with various versions of Windows. You can use the site to get links to driver downloads and software updates, as well as view what other users have to say about product compatibility.
When you visit Windows Compatibility Center, you can either search for information by entering a specific product name or utilize the top menu to browse by category:

(Hint: to view more sub-categories, click the forward arrow at far right of the menu bar)
Selecting Apps>PC gaming for example will open a page where you can then narrow your search by category or brand: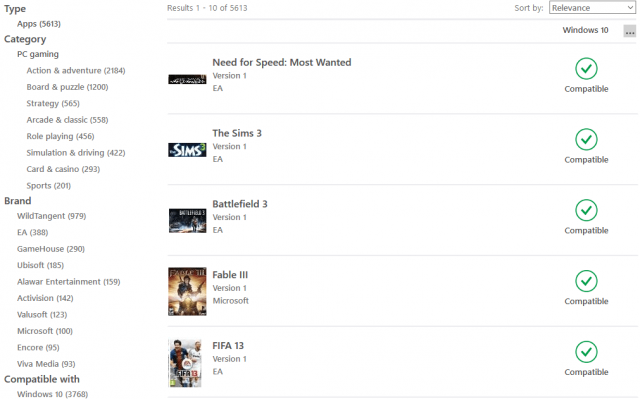 Clicking an item will display expanded information for that particular title as well as allowing users to submit their votes (Microsoft account required):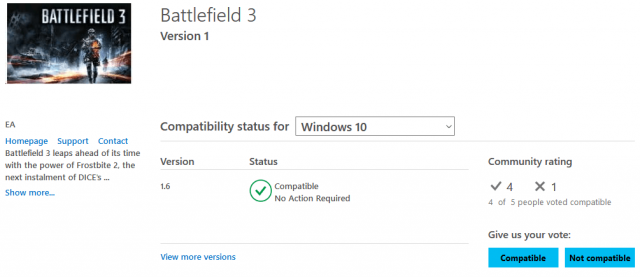 Under the "Devices" category, expanded information also includes direct links to updated driver downloads if required: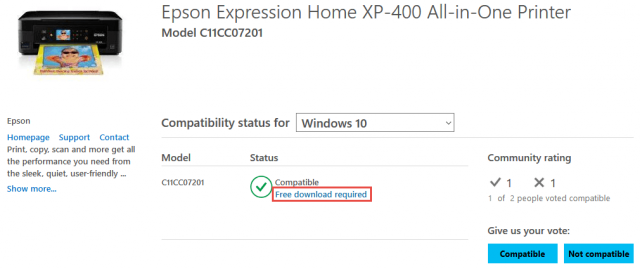 Considering there would be literally millions of items in total,  I'd imagine it would be nigh on impossible to cover every single piece of software, game, and device that's ever been distributed. However, the site's listings are very comprehensive, well worth checking out if you have any lingering concerns over specific potential compatibility issues.