The Windows 8 Navigation Pane in Windows Explorer can, just as in Windows 7, be twisted and tuned to your preferred view. Some people use the navigation pane, others don't. I fall into my own category of 'I hate the Navigation Pane'!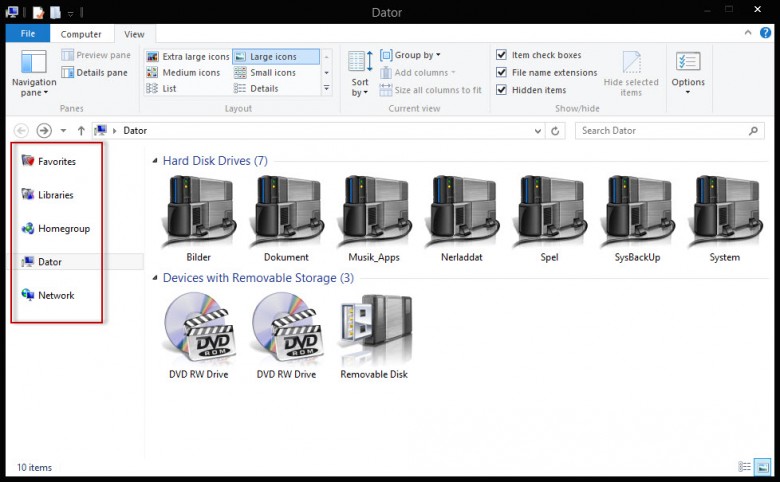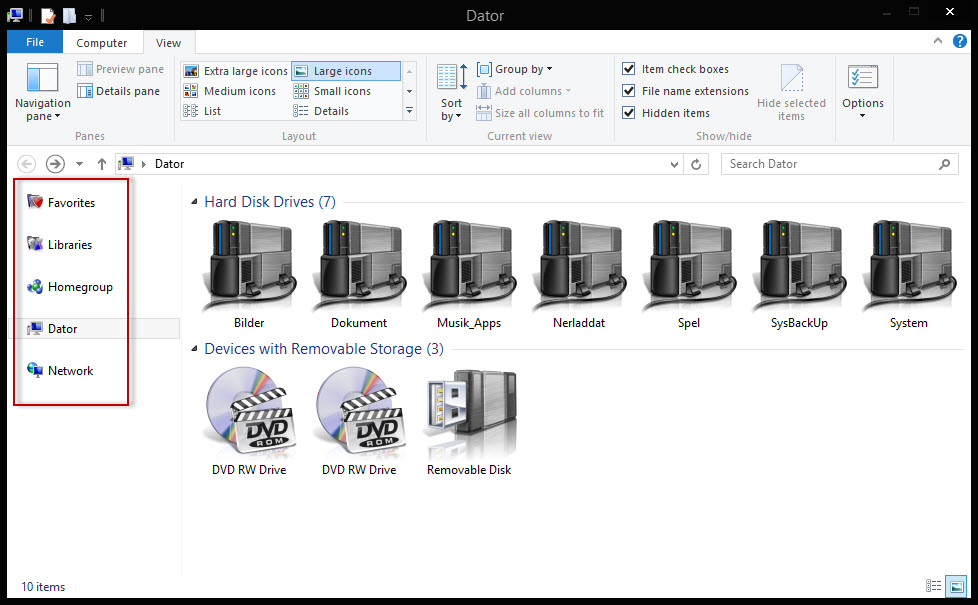 Why? because, in my opinion, it's unnecessary and ugly but this article is not about what I like or don't like, but rather than what you want to do with explorer. The article is going to be in two parts, this is the easy no messing in the registry part which will then be followed up with a 'how to remove individual links' part.
In the explorer Navigation Pane you have by default on display, Favorites, Libraries, Homegroup, Computer and Network. If you would like show all folders in the pane then click on the 'View' tab at the top then on the Navigation Pane arrow and on 'Show all folders' to put a checkmark in the box.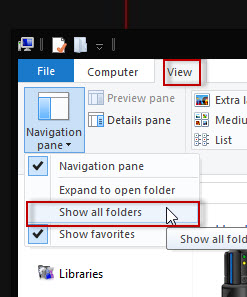 You will now see that you have added your User Profile Folder, the Control Panel and the Recycle Bin to your navigation pane.

If you want to hide the 'Favorites' folder then while in the View/Navigation Pane drop-down, uncheck 'Show Favorites'.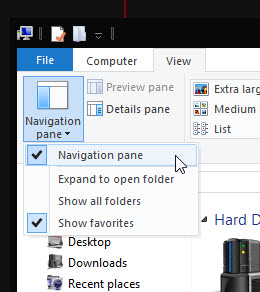 If you want to hide all of the navigation links then uncheck Navigation Pane at the same location.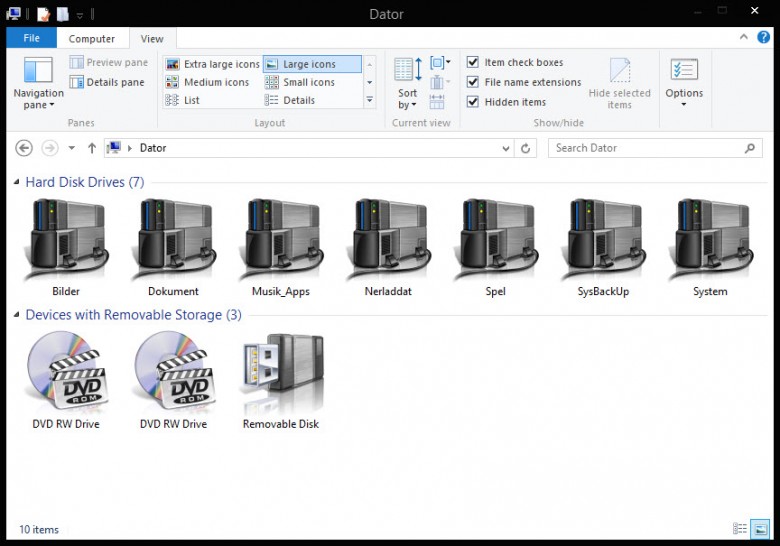 In the second part to this article I will show you how to remove any of the remaining folders: Libraries, Homegroup, Computer or Network from the navigation pane.