Free DVD/Blu-ray Player for Windows 10!
Here's a giveaway that will be of special interest to Windows 10 users. Most would be aware by now that Windows 10 does not come with a media player which supports DVD and Blu-ray disc playback. Sure, those users can install a free media player, such as VLC, but even these will not play most commercial Blue-ray discs.
DVDFab is currently running a giveaway for its DVDFab Media Player Pro software (lifetime licenses), for both Windows and Mac, which includes full support for DVD/Blu-ray disc playback… offer ends 28th September.
DVDFab Media Player Pro – The Software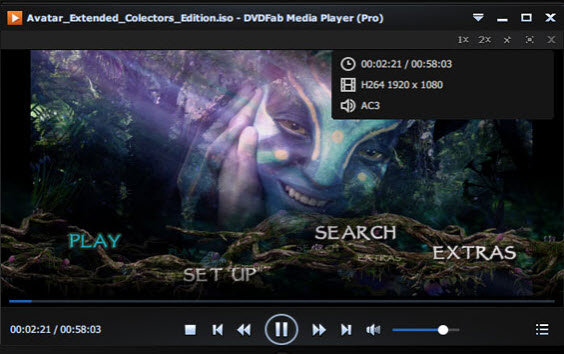 DVDFab Media Player, including a Free version and a Pro version, is the best Blu-ray media player software available in cyberspace. Its impressive playback capacity presents video lovers the world first level media viewing experience at home. The Free Version is an amazing video player which plays back all the video formats you have, including the HEVC (H.265), UHD (Ultra High Definition) and 4K videos, as well as DVD/Blu-ray ISO image files and folders. In addition to all the features included in the Free Version, the Pro Version also supports Blu-ray disc playback and menu navigation.
While DVDFab Media Player Free edition supports playback of DVD and Blu-ray ISOs, the Pro edition adds the ability to play DVD and Blu-ray discs while also providing a navigation menu for same. DVDFab Media Player also supports UHD and 4K videos as well as playing most video formats out of the box, so no need to install additional codecs.
DVDFab Media Player Pro – The Giveaway
To get your free copy of DVDFab Media Player Pro, you'll need to visit the special giveaway page here: http://www.dvdfab.cn/promotion.htm. Choose your operating system (Windows or Mac), input your email address and then click the Submit button:

An email from DVDFab should arrive shortly thereafter (mine arrived within seconds) containing a link to download the software plus instructions on how to apply the attached key file to activate the Pro version.
(Tip: Install the software and then simply double click the key file to activate)