[message type="info"]The winning name has now been drawn, and the winner is… drum roll… John Lesnak.
John has been notified by email and his prize will be mailed to him as soon as he responds.
THIS GIVEAWAY HAS NOW EXPIRED
Thanks to everyone who entered, and a special thanks to those who 'Shared', or 'Liked', or 'Tweeted'.[/message]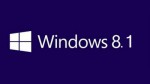 Daves Computer Tips is offering our subscribers the chance to win a copy of Windows 8.1 64-bit, including installation media and genuine product key, absolutely free!

Bearing in mind that XP's end of support date is just around the corner, and many XP users will be looking to upgrade their operating system, we thought this might be a timely and useful prize.
DCT is pretty much the 'home' of Windows 8/8.1. Dave, myself, and Richard are all running Windows 8.1 and we all like the new operating system. Between us, we have written and published numerous articles, all drawn from first hand experience – guides, tips, how-tos, and the like – to help users setup and manage their new operating system.
It's a terrific resource for anyone upgrading to Windows 8 or 8.1 and you can access all those articles in the one place by utilizing the 'Post Categories' feature in the right hand navigation panel. Just click on the 'Windows 8' item to view a list of links to all relevant titles: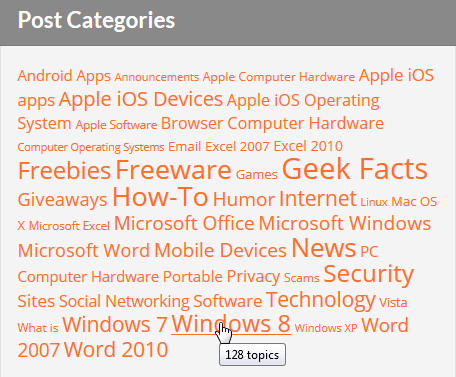 For your chance to win the Windows 8.1 64-bit disc and genuine product key, all you need do is simply submit a reply to this article with a comment. We'd prefer if you told us a little about yourself and why you would like a copy of Windows 8.1.
*Now, DCT has never limited its giveaways to Facebook and/or Twitter account holders, our policy has always been "open to everyone", and we are not changing that now. However, it would be very much appreciated if all Facebook and Twitter account holders who enter the contest could Share, or Like, or Tweet, or whatever you can do to help spread the word. Thanks!
Competition closes 14th April
If your comment does not appear immediately it's because first comments must be moderated, it will appear shorty!
A postal address will be required to deliver this prize – by entering this contest you are explicitly agreeing to provide a postal address if your name comes out as the winner. If you do not wish to provide a genuine postal address, please do not enter.
Competition Rules:
To enter: post one reply to this article commenting on why you would like a copy of Windows 8.1.

The contest ends on 14th April at 00:01 (EST), any entries made after that time will not be eligible.

Your comment MUST be made from a VALID email address – disposable email addresses will not be eligible.

Each user is allowed only one entry. In the spirit of fairness, abusers of this rule may have all entries removed, be banned from this contest, or banned from future contests.

Shorty after the contest ends the winner will be chosen by random number generator.

The winner's name will be announced on the original giveaway page.

The winner will be notified by email at the email address they provided when leaving their comment – be sure to use a valid email that you check regularly.

The winner must claim their prize by submitting a contact form which will be available (on this page) once the draw has been completed and winning name published.

The winner must claim their license within 7 days. After the seven (7) day period, unclaimed prizes will be distributed at the sole discretion of DCT.
We think you'll agree, this is one special prize… best of luck to all entrants!