[message type="info"]Winners have now been drawn – and the winning names are:
TorVic
ha14
Vincent Mullen
Lou Roberts
Arie
brosmith
Sharon
sirpaul2
Tadeusz
Claire Muzal
THIS GIVEAWAY HAS NOW EXPIRED
Congratulations to all winners and thank you to all entrants – your support is what helps keep these giveaways coming.[/message]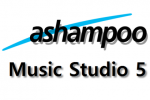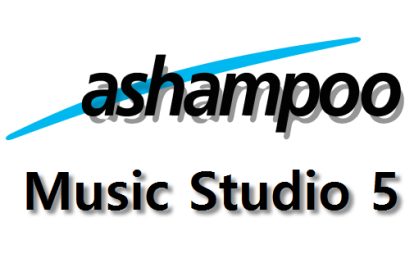 Ashampoo has once again come to the party, donating 10 licenses for its excellent Music Studio software to give away to 10 lucky DCT subscribers.
This is the very latest version of the software, Ashampoo Music Studio 5, which is so new it hasn't even been released just yet. The official release date is set for 16th June and you now have a chance to win a free license and be be one of the very first users of this terrific software.
For your chance to win a free license all you you need do is submit a reply to this article with a comment… we'd prefer if you commented on the Ashampoo Music Studio software.
Competition closes 22nd June
If your comment does not appear immediately it's because first comments must be moderated, it will appear shortly!
Ashampoo Music Studio 5 – The Software
Ashampoo Music Studio is the complete music management software for all music lovers. Whether you are a dedicated audiophile or just love listening to your favorite tracks, Ashampoo Music Studio includes every possible feature for ripping, burning, converting, extracting, mixing, and organizing your music collection.
As with all Ashampoo products, Ashampoo Music Studio 5's main interface is simple and intuitive: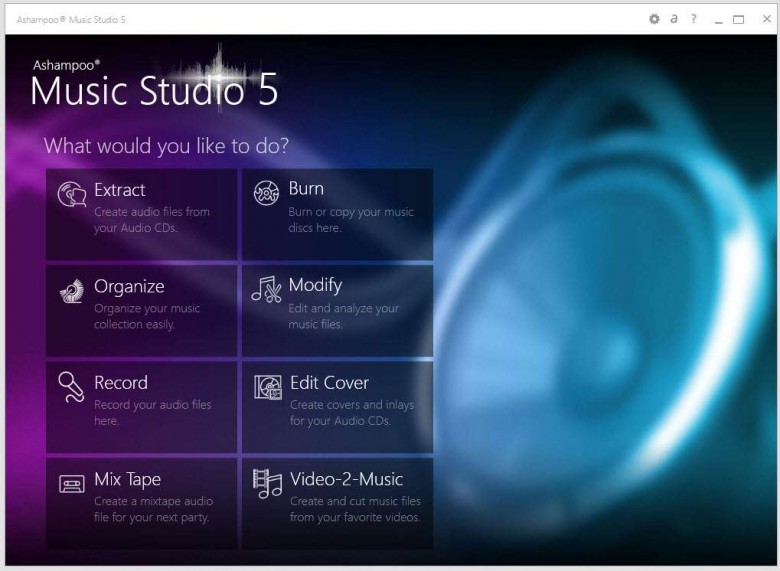 Clicking on an action either opens up a new menu to the right with further options or takes you directly to the selected feature. Clicking on "Modify" for example opens up the Modify sub-menu: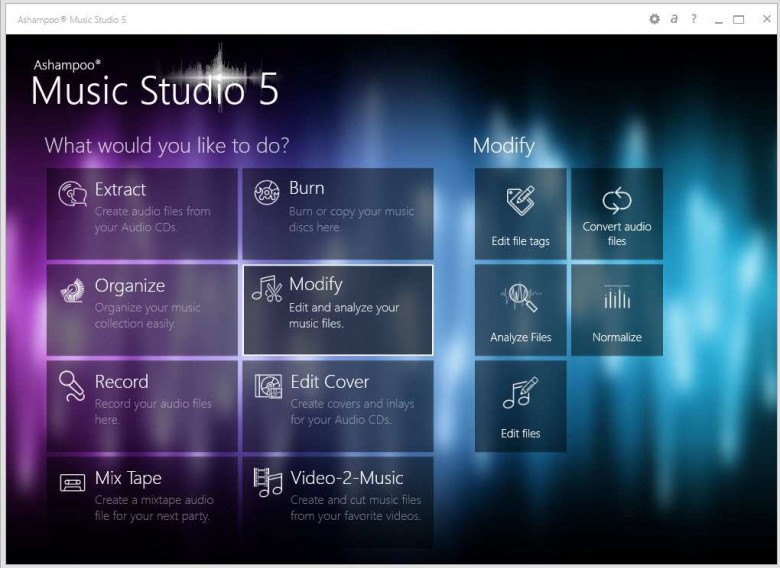 Similarly, clicking on "Burn" will open another sub-menu containing all your burning options: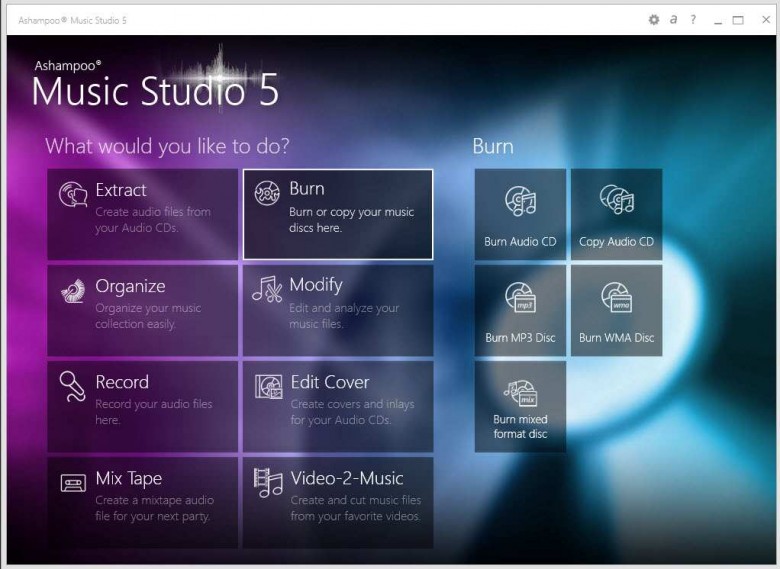 Ashampoo Music Studio key features:
Audio disc ripping, individual format selection, extract anywhere
Video-2-Music: Videos as songs or ringtones
Track Mixer: Create custom songs from existing audio files
Burn audio and MP3 discs (MP3, WMA, OGG, WAV, FLAC, Opus)
Design labels, inlays and booklets
Record audio from different sources: microphone, line-in and any other Windows recording device
Cut within, mix and modify audio files
Normalize audio files
Convert audio files (MP3, WMA, OGG, WAV, FLAC, Opus)
Edit ID-tags/Organize audio files based on ID-tags
Find and download covers

What's new in Ashampoo Music Studio 5
Enhanced workflow (simplified – get results faster)
Validate and correct music files through analysis and on-demand problem fixing
Support for cover arts during audio disc ripping
Feature-complete meta tag editor (meta data + cover arts + cover search)
Customizable audio disc copying (e.g. omit tracks)
Completely revised "Organize" feature to rename/move audio files based on meta tags
Support for Opus (new audio format particularly suited for interactive real time Internet applications)
Many technical improvements under the hood
Ashampoo Music Studio 5 – The Giveaway
Competition Rules:
To enter: post one reply to this article commenting on the Ashampoo Music Studio software.

The contest ends on 22nd June at 00:01 (EST), any entries made after that time will not be eligible for a prize.

Your comment MUST be made from a VALID email address – disposable email addresses will not be eligible.

Each user is allowed only one entry. In the spirit of fairness, abusers of this rule may have all entries removed, be banned from this contest, or banned from future contests.

Shorty after the contest ends the winners will be chosen by random number generator as winners of 1 FREE license each.

Winners' names will be posted on the original giveaway page. Please be sure to check back on this page to see if your name is added as a winner!
Winners will be notified by email at the email address they provided when leaving their comment – be sure to use a valid email that you check regularly.

Winners must claim their prize by submitting a contact form which will be available (on this page) once the draw has been completed and winning names published.

Winners must claim their license within 7 days. After the seven (7) day period, unclaimed prizes will be distributed at the sole discretion of DCT.
Best of luck to all participants and a very big
THANK YOU once again to Ashampoo

!!