[message type="info="]Winners have now been drawn – and the winning names are:
Peter
Aryan
Tim
Patrick
A W Garland Sr
bob bradshaw
Ben White
Robert Rozijn
Prabhath
Justin Liao
THIS GIVEAWAY HAS NOW EXPIRED
Congratulations to all winners and thank you to everyone who entered.[/message]
***DCT Exclusive***

Thanks to the generosity of AOMEI Software we have 10 licenses for the excellent AOMEI Partition Assistant Pro to give away to our subscribers… thank you AOMEI.
This is the very latest version of the software which would normally sell for $36.00us but you now have a chance to win a free license simply by submitting a reply to this article with a comment. We'd prefer if you commented on the AOMEI Partition Assistant software… Competition ends 1st September

*If your comment doesn't appear immediately it's because first comments must be moderated… it will appear shortly!
AOMEI Partition Assistant Pro
Are you looking for a stable and full-featured partition management software which can handle all operations on partitions? Are you fixing the problems that system disk is out of space, the original partition is not proper, migrate OS to SSD, create more partition or resize the original partition? How? AOMEI Partition Assistant Pro is your best choice right now.

The upgraded AOMEI Partition Assistant 5 packed with more perfect features which are increasingly improved on features and quality.

AOMEI Partition Assistant has quickly made a name for itself as one of the leading lights in partition managers. As a matter of fact, I was talking with Dave a couple of weeks ago and he mentioned that he had used AOMEI Partition Assistant just recently and how impressed he was with the software. You certainly don't need to be an 'expert' in order to get the best out of AOMEI Partition Assistant though, with a great range of step-by-step wizards included, it is suitable for even less experienced users.
AOMEI Partition Assistant Pro includes all the features you'd expect from a truly professional partition manager; resize, move, merge, create. delete, format, copy. split, align, wipe, convert, and more. With a great collection of wizards to guide you through more complex operations: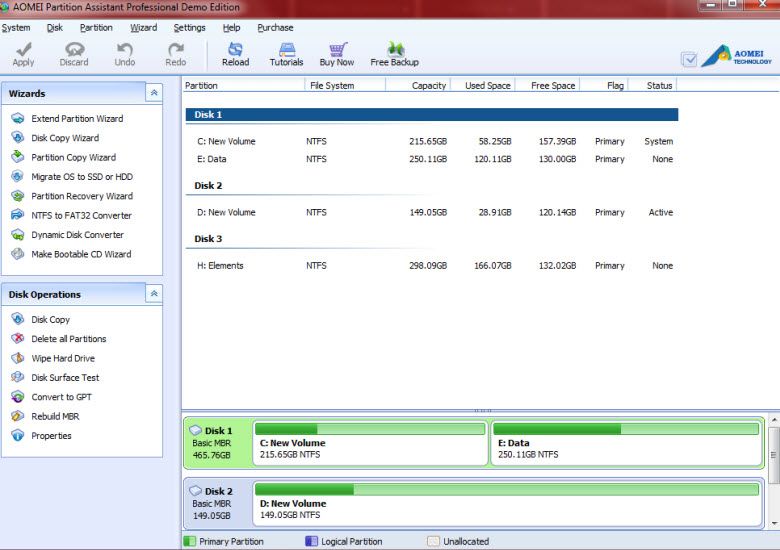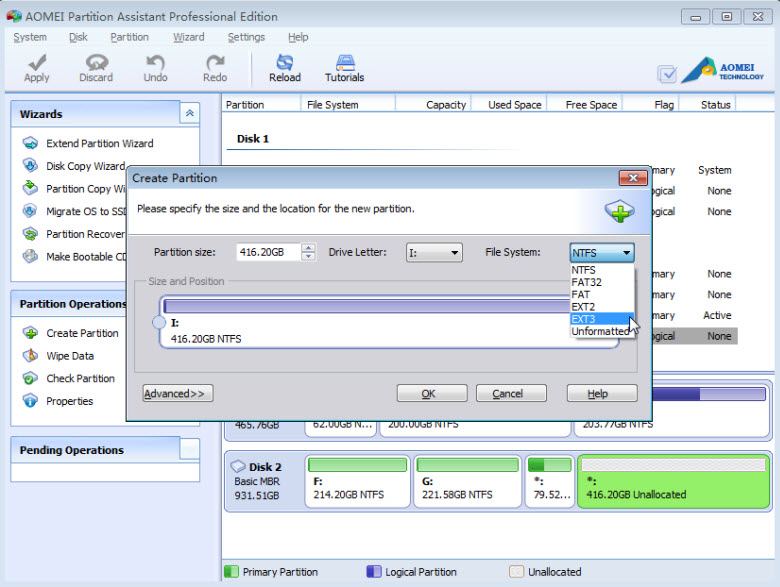 And don't forget, if you happen to miss out on winning one of the Pro licenses, there is also a very good Free version of AOMEI Partition Assistant available for download. You can read a full review here: AOMEI Partition Assistant Home: Excellent FREE Partition Manager (the name has since been changed from "Home" to "Standard").
Unfortunately, the download link on AOMEI's site for the free edition still leads to CNET download. com. However, I did locate an alternative download source at MajorGeeks here:  http://www.majorgeeks.com/files/details/aomei_partition_assistant.html
Competition Rules:
To enter: post one reply to this article commenting on the AOMEI Partition Assistant software.

The contest ends on 1st September at 00:01 (EST), any entries made after that time will not be eligible for a prize.

Your comment MUST be made from a VALID email address – disposable email addresses will not be eligible.

Each user is allowed only one entry. In the spirit of fairness abusers of this rule may have all entries removed, be banned from this contest, or banned from future contests.

On the day after the contest ends the winners will be chosen by random number generator as winners of 1 FREE license each.

Winners' names will be posted on the original giveaway page. Please be sure to check back on this page to see if your name is added as a winner!

Winners will be notified by email at the email address they provided when leaving their comment – be sure to use a valid email that you check regularly.

Winners must claim their prize by submitting a contact form which will be available (on this page) once the draw has been completed and winning names published.

Winners must claim their license within 7 days. After the seven (7) day period, unclaimed prizes will be distributed at the sole discretion of DCT.
AOMEI Partition Assistant Pro is a great program many would gladly pay for… free is an absolute bargain. So get those comments in, and a big THANK YOU again to AOMEI.