Cortana Is Getting Better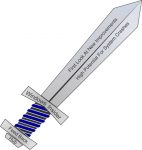 Being a Windows Insider is a double-edged sword. On the plus side, it gives you an early first-look at some of the upcoming improvements to Windows that will be introduced to regular users once the bugs have been ironed out. On the negative side, you are more likely to come face to face with conflicts that can cause issues with your system or in some cases, crash your computer completely, especially if you are in the fast-ring like I am which means you receive the very first releases.
In the latest release, "Windows 10 Insider, Version 1809 OS build 18290.1000", I benefited from both the good and bad.
Cortana And Alexa Together
The good was knowing that Cortana will now be able to communicate with Amazon's Alexa. If you are currently using these digital assistants separately, you will be happy to learn that you will be able to say, "Hey Cortana, Open Alexa" or "Hey Alexa, Open Cortana".
There are several benefits for both Microsoft and Amazon users. Being able to open Cortana from your Alexa device will give you complete unfettered access to any of Microsoft's software that currently works with Cortana. Using Alexa, you will now be able to set appointments, read email and use Alexa to better surf the web.
For Cortana users, you will no longer be hampered by its limited skill set. Alexa will open Cortana users to over 20,000 skills currently accessible to Alexa users. It appears to be a "Win-Win-Win" situation for both companies and users alike.
After opening Alexa through Cortana, I asked it what it could do. This is a copy of its reply: "Through Cortana, I can create a list, look up a topic, control your smart home, and check the status of your Amazon orders. I'm still working on things like playing music, timers, and alarms. I'm also working on intergalactic space travel, but that goal is a little further out."
Asking Alexa what Cortana can do for me produced this reply: "Through me, Cortana can help with things like email, calendar, and to-dos… or get you the latest on your favorite celebrity. Just ask me to "Open Cortana."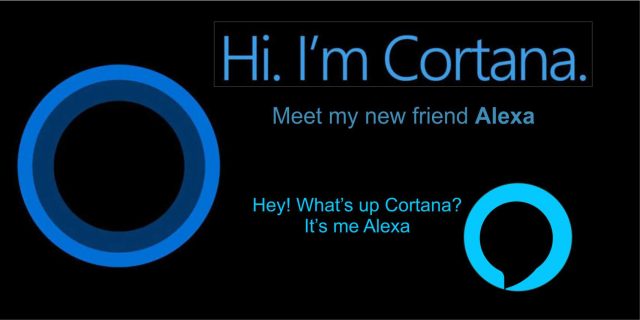 Perhaps the best quote is from Jeff Bezos, Amazon's CEO, in a Tweet he made: "Alexa has made a new friend."
There really is strength in combining the two digital assistants. Microsoft has created Cortana to be an assistant for its Office products, particularly its Office 365 Suite. Giving Alexa access to your Word and Excel documents can boost productivity for tech-savvy users and businesses alike. Another possible boost for Alexa users is that Microsoft mentioned a possible integration with LinkedIn. It's a social networking site designed specifically for networking within the business community. Microsoft purchased LinkedIn for $26.2 billion dollars, one of its largest priced acquisitions, so you can imagine they have big plans for it.
Summary
It is pretty obvious that Microsoft wants to make Cortana an integral part of your everyday experience with Windows 10 and beyond. Combining it with Alexa makes sense on several levels. Both tech giants have expressed a willingness to work with Apple's Siri and Google Home but until I see it, it is still a dream.
If you noticed, earlier in the article I did mention that I benefited from both the good and bad aspects of the latest upgrade.
The Good— Not only is Cortana working well with others, but it is actually working better all by itself. I have noticed the improved speed and recognition when asking it questions and frankly, once you get used to it, it is much easier to say, "Hey Cortana, open Control Panel", then actually looking for and clicking on the App. Having Cortana set to recognize your voice without having to click on the microphone icon makes it very easy to issue commands.
There was an added benefit to having Edge crash– as I mentioned, there was both good and bad with the latest Insiders' release. My next article will describe how I started using Cortana with Chrome. It is something I have been wanting to do and Edge crashing kind of forced my hand.
—