The much used and venerable CCleaner's interface has remained virtually unchanged for years but, with the release of its latest CCleaner version (v5 Beta), Piriform has decided it's time for a new look.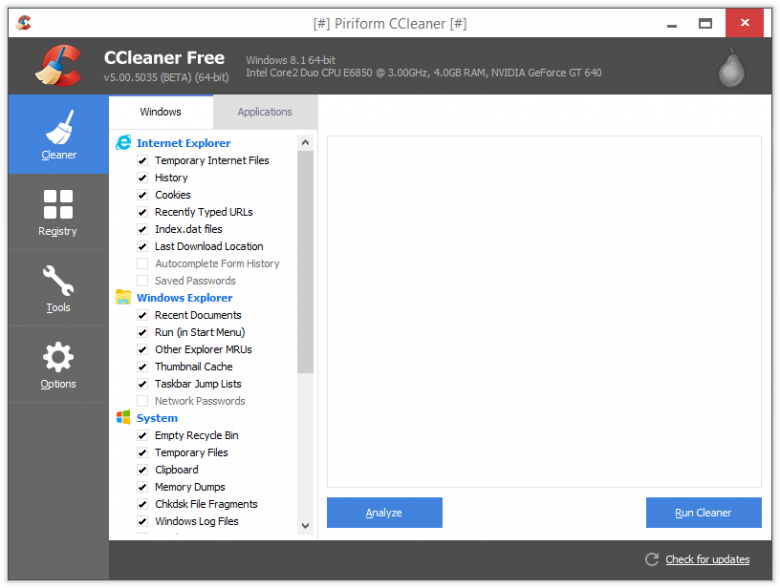 As you can see from the above screenshot, the new 'flat' design pretty much emulates the look of the latest Windows operating systems.  Changes to a software's interface design can often be controversial, whether a new look is for the better or not being entirely subjective. Personally, it doesn't bother me as long as the software continues to perform as expected.
*Note: this particular version is still in Beta mode and as such unsuitable for general use:
For advanced users we have a beta version of CCleaner v5 available for you to download. (We don't recommend using this outside of test environments).
This version WILL install over the top of previous versions so be careful – as far as I can see, there is no portable version available as yet.
Although this particular release includes interface changes only, Piriform has indicated that more features will be added over the coming week with a final release scheduled for the end of November:
This build includes just the interface change. The other features will be coming over the next week, with a final release build at the end of the month.
The company has not yet revealed details of what "other features" we can expect.
So what do you think, do you like the new look or hate it? Let us know through the comments.