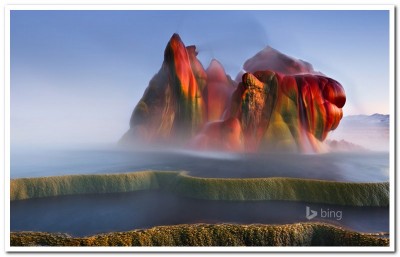 Bing has selected the best 10 of its homepage images for 2013 and made them available in a single downloadable wallpaper/screensaver pack. As one might expect, the images are pretty impressive.
You can download the free Bing wallpaper and screensaver pack here: Bing Homepages of 2013 – Wallpaper & Screensaver Pack
Download is a 13.00MB executable. Just double click the executable to run as per normal and the installer will automatically add the new pack into your wallpaper and screensaver options.
**NOTE: Be aware that the installer will ask to set Bing as home page and search provider. If you are not currently using Bing and don't want those changes made, make sure to uncheck those options before proceeding: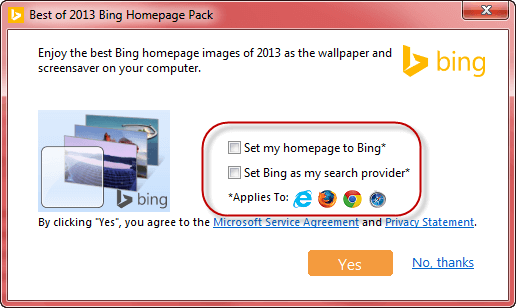 The images are all 1920 x 1200, so much too large to reproduce here. However, here are the ten images in a smaller size, just to give you an idea – click on the thumbnails to enlarge: