There is no doubting that Avast Free is one of the most popular anti-virus programs out there, in fact statistics suggest that it is the most popular. However, it is quickly becoming apparent that when this latest version was released it may not have been quite ready for general consumption. I've been steadily receiving calls from 'clients' who have been experiencing issues after upgrading to version 8, one of whom can no longer connect to Avast's update service… I tried everything I know, and still could not establish a connection. We've even received several comments here on DCT reporting similar problems.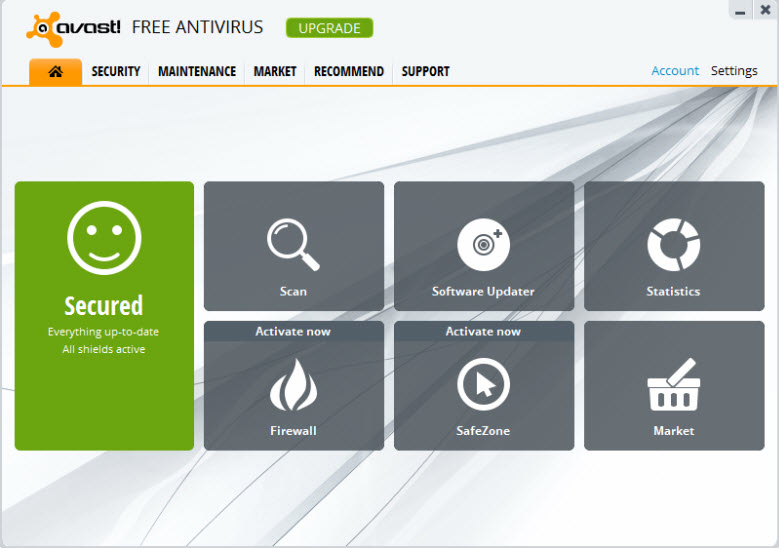 One of the most widely reported issues is that, after performing a system restore, Avast Free will convert to an unlicensed Pro version. Which means that real time protection is disabled and the machine unprotected… unless the user is willing to pay for a Pro license, of course. One  of the best methods for ascertaining if a particular software is buggy or not is to visit any associated forums; if you see a lot of activity on a forum pertaining to issues and complaints, it's a pretty fair indication that the software is not up to scratch. In this case, there is a lot of such activity on the Avast Forum relating to version 8, and a long thread dedicated to the system restore issue in particular. At this stage, there are no solutions on offer, with most advice suggesting to either revert back to version 7 or just continue uninstalling and re-installing after each system restore.
But wait, there's more!
Even though these issues are serious enough on their own,  there is more to my dissatisfaction with Avast 8 than it just being buggy… after all, that is bound to be fixed sooner or later per medium of program updates. What really dismays me is the way in which registration and interaction with Avast is becoming more and more critical, and more and more involved. Not long after updating to version 8 I noticed that my registration period was nearing expiry. I duly followed the prompts to register for a further 12 months and input my email address, at which time Avast informed me that the email address was already associated with an account and requested a password. Well, I'm blowed if I can remember ever setting up an account with Avast, let alone receiving an account number. I ended up using a different email address to set up a new account and that finally worked.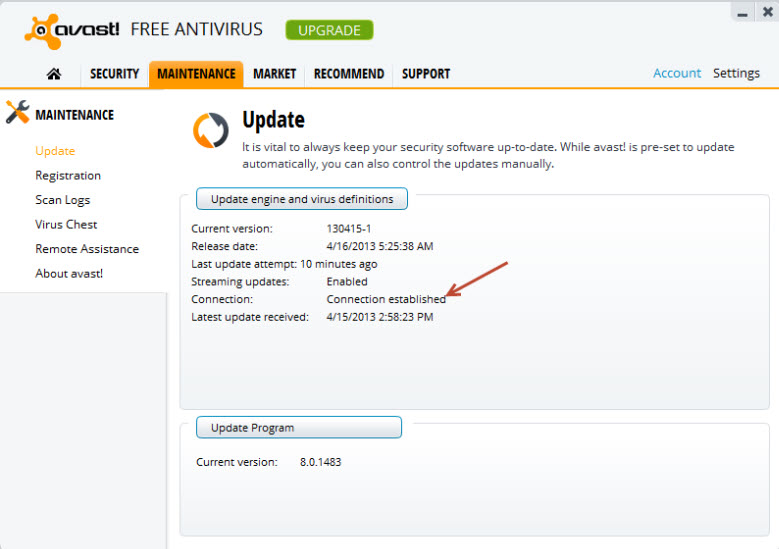 As I investigated further, I realized that creating an Avast account is integral to the program working properly. Without interaction with an Avast account, for example, the user cannot download program updates… at least, that's the way I am reading it. I've also noticed that a "Pro" option is included during the initial installation and with each process involving program updates and/or registration. Now, I realize it is merely an option, but it is quite conceivable that less vigilant users could easily click on the incorrect button… 'Pro' rather than 'Free'. I can't help suspecting that it may be a deliberate ploy by Avast, hoping that once users inadvertently install or convert to the Pro version, some might decide it is simpler to just pay up and shut up… particularly where the elderly or inexperienced are concerned.
I must say that, despite Avast's great track record on my machines, if these sorts of issues and impositions continue to evolve, I shall very quickly be looking for a viable alternative.