It's been quite some time since anything new and innovative has appeared on the freeware scene. New freeware is still being released, of course, but it is generally not up to par with already established favorites. A couple of months ago I started to compile a new list of "best freeware" and I got about halfway through when I realized it was all sounding very familiar. So, I checked back with the last best freeware list we published in 2016 and discovered it was identical to the new list I was in the process of compiling. Needless to say, I abandoned that project.
Still, it doesn't hurt to revisit the best of freeware occasionally, so here is a list of my favorite and most often recommended freeware – in no particular order: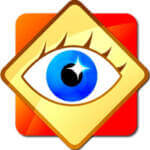 FastStone Image Viewer: We are blessed with several established, excellent free image viewers – FastStone, IrfanView, and XnView – and all will do a great job. I just picked out FastStone many years ago and am more than happy with its excellent range of features so have stuck with it. I love FastStone's terrific image editing options with a quick compare button to preview before and after applying changes. FastStone is available in installer and portable editions. As always, I opt for portable wherever possible.
---
---
HiBit Uninstaller: Again, several terrific options here – Geek, Revo, and HiBit. I used both Geek and Revo until I came across HiBit, which is now well established as my uninstaller of choice. HiBit also includes a good range of tools including a startup manager, junk file cleaner, file shredder, and much more. Yes, it's a jack-of-all-trades but I can assure you it is a master of most. Unlike both Geek and Revo, HiBit does not produce a Premium edition so you know you are getting the very best features all for free. HiBit uninstaller also has a portable edition available.
---
---
Sandboxie: Sandboxie is, in my opinion, a must-have for anyone who likes to randomly surf the web and/or securely test software. Sandboxie utilizes an isolation technique whereby everything, all data, is encapsulated within a separate container (sandbox) and nothing ever gets near the system. When you've finished your session, simply empty the sandbox and everything is gone, including any malware and nasties picked up along the way. NOTE: An updated version called Sandboxie Plus is also now available.
---
---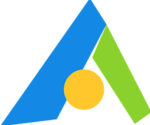 Aomei Backupper Standard: I cannot emphasize enough just how important it is to back up your system and Aomei Backupper Standard is the perfect free solution. A regular backup strategy involving creating and saving system image backups can rescue the user from any disaster including fatal malware infections and corrupt or non-booting systems. Macrium Reflect Free is another great choice but I generally recommend Aomei's software because it is slightly more user-friendly and therefore more suitable for less experienced users. And, let's face it, it's those less experienced users that we need to encourage to start backing up.
---
---
PrivaZer: By far the best junk file cleaner available, free or Premium. PrivaZer is not only a superior junk file cleaner that will declutter your system and free up space on your hard drive but will also enhance your privacy via a process of secure deletion. Highly effective and very simple to use, with built-in safety features, PrivaZer is a gem among freeware. CCleaner has been the ubiquitous junk file cleaner for many years but, honestly, CCleaner is nowhere near as effective as PrivaZer in terms of both cleaning and privacy. PrivaZer is, in my opinion, a must-have tool to help maintain a clean and healthy system. Portable version is available.
---
---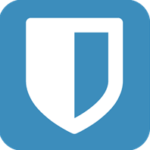 Bitwarden: Easily the best free password manager around. Passwords play such a critical role in today's online activities and Bitwarden is a safe and secure way to store all those important log-in credentials so you don't need to remember them. Passwords are encrypted in an online vault which makes it very simple to share log-ins across devices and the vault is accessible only via a master password known only to the end user. Extensions are available for all popular browsers. I started using Bitwarden a couple of years ago, after migrating from Firefox's built-in password manager, and have never looked back. Highly recommended.
---
---
7-Zip & PeaZip: I cannot separate these two excellent free archive tools; either will do a great job. Windows natively handles extracting ZIP files quite well but on the odd occasion when you come across a different format, these tools are invaluable. Both support a good variety of formats including RAR, ISO, TAR, and of course ZIP. PeaZip crossed over to the dark side momentarily quite a few years ago when the developers started bundling OpenCandy with the installer but quickly relented and reversed that decision. PeaZip has been clean and safe again for quite some time. Personally, I find PeaZip's interface more intuitive than that of 7-Zip plus PeaZip also provides a native portable version. Portable versions for both 7-Zip and PeaZip are also available via PortableApps.com.
---
PicPick: I use a professional screen capture tool (Snagit) which is necessary for my writing but, if I were to download a free tool to use it would definitely be PicPick. PicPick's superior range of built-in editing and annotation tools is the deciding factor, plus it is a top notch free screen capture tool. Capture options include full-screen, active window, scrolling window, region, and freehand, all via pre-defined keyboard combinations or define your own. There's also a nice selection of tools plus, of course, those superior built-in editing features. Portable version available.
---
---
LibreOffice: There is no doubt that Microsoft Office is the first choice office suite but it is also very expensive. OpenOffice and LibreOffice provide excellent free alternatives with full support for MS Office formats. OpenOffice is the original and elder statesman of the two but some time back a group of OpenOffice developers became disenchanted with the direction it was taking and left OpenOffice to start their own office project – now known as LibreOffice. Either will do a great job but my preference is for LibreOffice which is younger and more vibrantly developed and updated. A portable version is available via PortableApps.com.
---
---
4K YouTube to MP3: I love my music. I still own a record player and amplifier plus a large vinyl collection. As well as many CDs and a huge collection of MP3 tracks. In my opinion, 4K YouTube to MP3 is the very best free music downloader available. With 4K YouTube to MP3 you can extract and save any audio tracks from the millions of YouTube music videos – from old standards right through to modern hits. Simply copy and then paste the YouTube music video URL into 4K YouTube to MP3's interface and the rest is automatic. Very easy to use and highly effective. Portable version is available.
---
---
Okay, your turn. Let us know your favorite freeware via the comments.
—