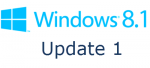 Windows 8.1 users who haven't yet installed Update 1 now have an additional 30 days to do so, or they will no longer receive updates for the operating system. When Microsoft first released Update 1, users were told they had until May 12th to install it:
For our consumer customers, the Windows 8.1 Update is a required update to keep Windows 8.1 devices current. It will need to be installed to receive new updates from Windows Update starting on May 13th.
In a recent blog post Microsoft announced that the original deadline has now been extended for a further 30 days, until June 10th:
While we believe the majority of people have received the update, we recognize that not all have. Having our customers running their devices with the latest updates is super important to us. And we're committed to helping ensure their safety. As a result, we've decided to extend the requirement for our consumer customers to update their devices to the Windows 8.1 Update in order to receive security updates another 30 days to June 10th.

As noted previously, consumer customers who do not update their Windows 8.1 devices to the Windows 8.1 Update by this new deadline will no longer receive updates. <source>
How to Tell if Update 1 Has Been Installed
Failure to install the update has very serious consequences so it's important to make sure it is installed. Windows 8.1 users who have automatic updates enabled should have received the update via Windows Update already. Trouble is, there is no easy way to verify that the update has actually been installed. The operating system description found under System in Control Panel does not change and does not mention the update.

Windows 8.1 Update 1 was officially released as "Update for Microsoft Windows (KB2919355)". You may see several instances of this update in your Windows Update history, that's because Microsoft issued a couple of refinements after the initial delivery. However, you should see only one instance in Control Panel>Programs and Features>View installed updates

If you have any doubts, here are several clues:
If your PC didn't boot straight into desktop mode previously it should with update 1 installed
You should be able see additional icons for "Power Options" and "Search" at top right of the Start Screen adjacent to your user name

Right clicking on Tiles in the Start Screen should display a menu – as in the following screenshot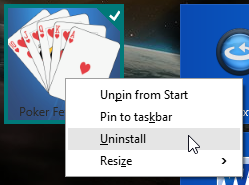 If none of these apply to you, then you are not running Windows 8.1 Update 1. Make sure automatic updates is turned on and the update should come through within a few days.