Login Screen
The Windows 10 Login Screen is the first thing we see when firing up Windows. It displays a generally beautiful image. Even a beautiful image, when seen over and over again, can become boring. How about we change it up a bit? You can change the image as a one-off affair, or set it to cycle through several images for a unique experience each time you boot your computer.
This is super easy to accomplish and this week's Quick Tips article will show you how using a few simple steps…
How To Change The Login Screen Background
Use the WinKey + I hotkey to open the Settings App
Choose Personalization
Choose Lock screen
That should bring you here: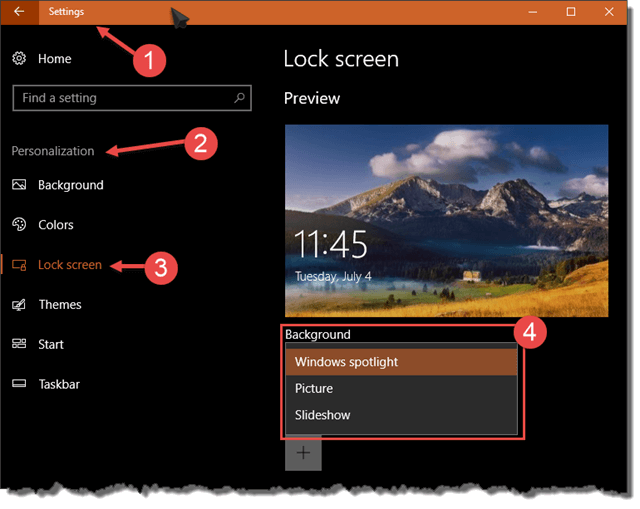 4. In the drop-down menu labeled Background, click either Picture, or Slideshow.
If you choose Picture, you will be shown a few images to choose from. You may also pick another image on your computer by clicking the Browse button.
If you choose Slideshow, you will be offered yet another choice of Pictures, or Adding a particular folder.
See how easy that was? As always, if you have helpful comments and/or suggestions, please share with us,
Richard
—