Windows 10 Inches Forward on Steam
Judging by the numerous charts, graphs and articles on the internet, Windows 10's market share is creeping upwards. In some areas it has taken a superior stance when compared to Windows 7 and the very persistent Windows XP operating systems. Oddly, until recently, XP has had a super-glue effect on some die-hard users who simply can't seem to let go. Some of those folks have managed to break away from its talon-like grip and are moving towards Windows 7 now. And the lightning bolt strikes!
This is going to be short and sweet. It is aimed at the (probably single) Number Geeks out there who can stare at charts, graphs, lines and pies all day long without getting the least bit bored. I must confess to being one of those people. "Sorry, my Delightful Dumpling."
Gamers Like Windows 10
OK, OK, less talk and more 'pitchers'.
Windows 10 Users on Steam

The right-most column reflects the change over the past month.
Overview of Steam Hardware/Software Statistics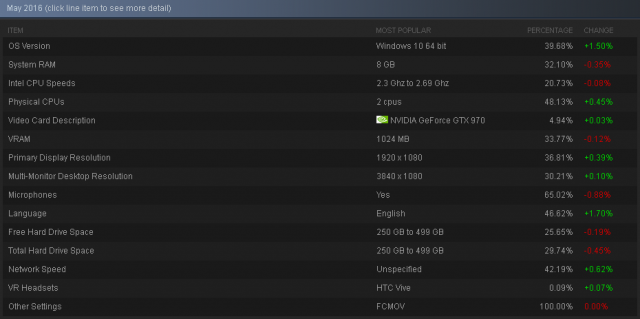 A Few Graphs to Delight Your Geeky Eyeballs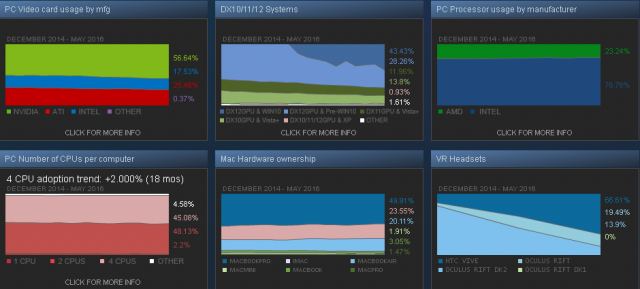 All right, quit salivating on your keyboard.
North American Market Share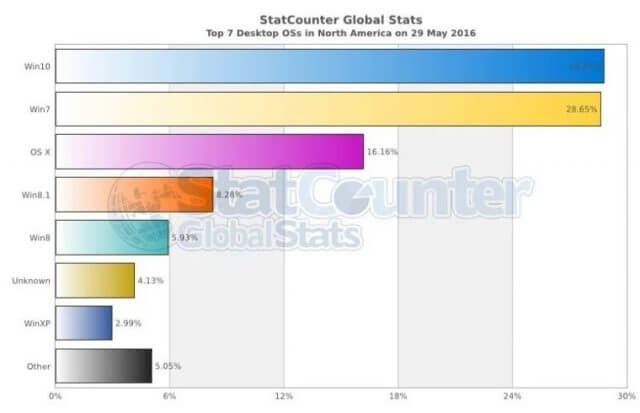 World-Wide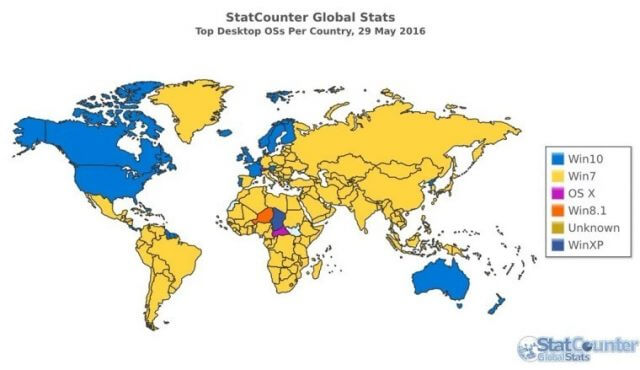 Links and Credits
Big meany that I am, this has probably only served to whet your appetite. You want more? OK, then…
StatCounter gets credit for the North American and World-wide information.
If you'd like to see more graphs, lines, bars and pies (and I know you do), then you can play at this Steam Link to your heart's content.
"What's that, my Rumpled Duck? Oh yeah… almost finished."
Richard
—